FAA needs two weeks to fully recover sabotaged Chicago air traffic control center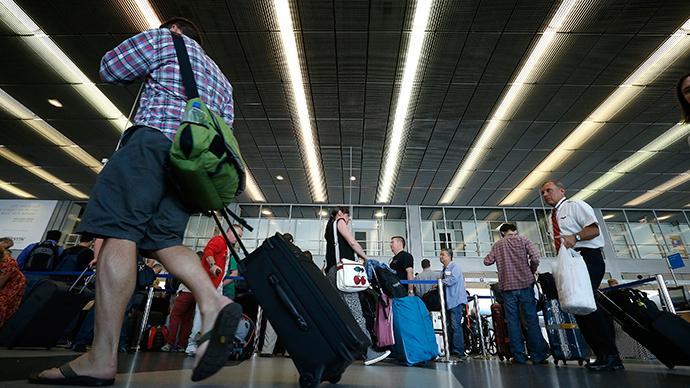 With thousands of flights canceled in two days at the second busiest US air hub, aviation authorities say they will need another two weeks to fully restore the Chicago air control center which was crippled by fire after sabotage by an employee.
"Teams will be working around the clock to install equipment, run cable and restore network connections at the facility," the Federal Aviation Administration said in a statement. "The FAA has set a target to return Chicago Center to full service by October 13."
Hundreds of flights cancelled at O'Hare, dozens at Midway as FAA struggles to fix fire damage http://t.co/eo1nvfZFpjpic.twitter.com/wHLgTf1d4X

— Chicago Tribune (@chicagotribune) September 28, 2014
The incident happened after an employee set fire to the air traffic control center, an FAA facility in the town of Aurora, Illinois and then tried to commit suicide. According to authorities 36-year-old Brian Howard posted a message on his Facebook page saying he was going to "take out" the control center and kill himself.
Busy at O'Hare this afternoon. Delays and cancellations remain after Friday's Air Control Center damage. pic.twitter.com/2c4gAbMUkX

— Leah Hope (@leahhopeABC7) September 28, 2014
The incident caused the shutdown of transit to O'Hare International and Midway airports. More than 670 flights were canceled Saturday at the nation's second-busiest O'Hare while Midway suffered 125 cancelations. Tracking website FlightAware.com notes than 2,000 flights were canceled the day before as hubs from New York to Dallas were affected.
The latest on the airport mess: Close to 2,000 flights canceled at O'Hare and Midway: http://t.co/QqoVTUlQTo#chicagopic.twitter.com/CWFA7NX1Sg

— Crain's Chicago (@CrainsChicago) September 26, 2014
Flight schedules slowly returned to normal on Sunday, with O'Hare International and Midway operating at more than half normal traffic.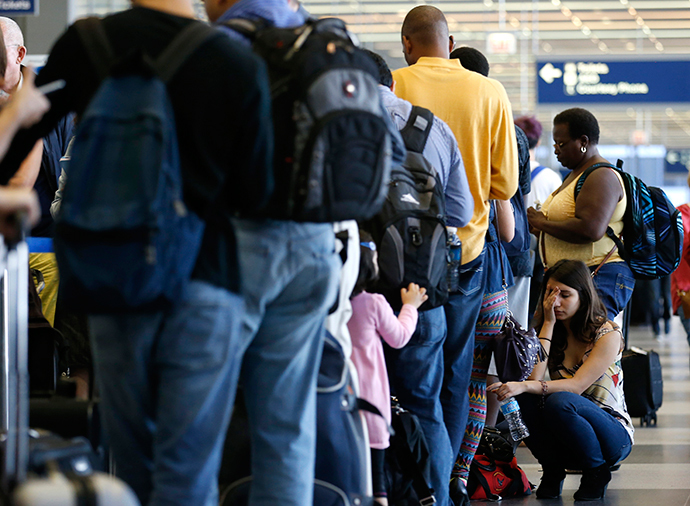 "Air traffic controllers safely managed about 60 percent of typical traffic" at O'Hare, the FAA said, with over 75 percent at Midway. "The FAA steadily has increased the number of flights arriving and departing at O'Hare and Midway," the agency added.
To compensate for the FAA Aurora, employees have been transferred to work at nearby FAA air traffic facilities while the damaged Chicago Center is repaired.