Recently fired man beheads co-worker at Oklahoma food plant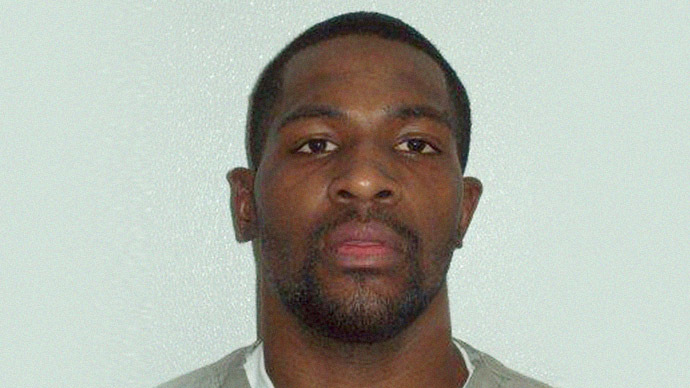 A man fired from an Oklahoma food processing plant has decapitated one of his co-workers and attacked another one before being neutralized. The FBI was called to investigate suspect's background, who recently converted to Islam, police announced.
Soon after he was fired, the 30 yo production line employee Alton Nolen walked into the front office of the Vaughan Food processing plant in Moore, Oklahoma on Thursday, and attacked and killed an employee with a knife severing her head, according to police.
"Yes, she was beheaded," Moore Police Sgt. Jeremy Lewis confirmed to the Associated Press.
After killing Collen Hufford, Nolan stabbed a second woman, Traci Johnson whose life was saved only when Mark Vaughan, the company's top executive shot him. Vaughan is a reserve deputy with the Oklahoma County sheriff's office.
READ MORE: Scary FBI stats: Mass shootings nearly tripled in last 7 years, mostly at schools
Police were called to the scene shortly after the attack began but by then the suspect was injured.
"He was also trying to kill her (Traci), too. It should be noted this off-duty deputy definitely saved Tracy's life. This was not going to stop unless he stopped it, obviously he (Mark) is a hero in this situation," Lewis told reporters.

The knife used in the attack was the same kind used by workers at the plant, said the police.
READ MORE: 'My mission is vengeance': Man says he killed four in response to US foreign policy
Nolen is hospitalized and has not been arrested or charged yet until he regains consciousness. Johnson is also in hospital in a stable condition.
Police said they interviewed co-workers at the planet who said that Nolen had recently started trying to convert several employees to the Muslim religion. For this reason the FBI was called in, and is conducting a background investigation into Nolen, who has a criminal record.