'My mission is vengeance': Man says he killed four in response to US foreign policy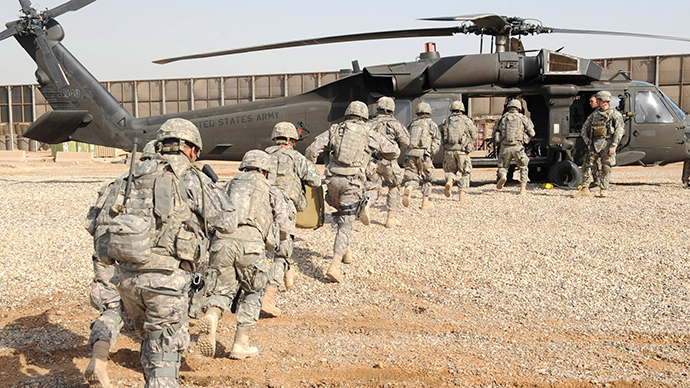 A Seattle man has told investigators he killed four people in Washington state and New Jersey this year in a mission to avenge the "millions" of lives "taken every single day" by the United States government, according to court documents.
Ali Muhammad Brown was charged Wednesday with the April shooting death of Leroy Henderson, 30, in Skyway, Washington, according to the King County Prosecutor's Office. Brown had already been charged with the targeted killing of two men in Seattle and a college student in West Orange, New Jersey.
Brown owned up to each slaying, according to a criminal complaint filed in King County, telling investigators that the shootings were revenge for those killed by US military action in Afghanistan, Iraq and Syria.
"My mission is my mission between me and my lord. That's it," Brown said during an interview with investigators in a New Jersey jail, according to the court filings. "My mission is vengeance, for the lives, millions of lives, are lost every day."
"All these lives are taken every single day by America, by this government," Brown added. "So a life for a life."
Brown is accused of killing Henderson near his home in Skyway, near Seattle, on April 27. He later found Dwone Anderson-Young and Ahmed Said via a dating application for gay men. On June 1, Brown met them at a Seattle nightclub before he "essentially executed" them at close range, court documents reported.
Brown, 29, fled to New Jersey once his photo was distributed to news outlets by Seattle police. He then killed Brendan Tevlin, 19, in West Orange during what may have been a robbery, according to prosecutors in Essex County, New Jersey. He was also linked to multiple violent robberies in the state.
Brown was arrested at a makeshift campsite in northern New Jersey on July 18, according to prosecutors cited by the Los Angeles Times.
He called the shooting of Tevlin a "just kill," and told police he only sought to kill adult men as long as there were no women, children or elderly persons present, according to court documents.
Law enforcement believe Brown stole a vehicle and handgun from the mother of his children, according to court documents. He used the gun in all four killings.
Brown is in custody in New Jersey, where he has pleaded not guilty to the killing of Tevlin. Whether he will stand trial in New Jersey or Washington is yet to be determined.