Legal weed is driving the homeless to Colorado in search of work in budding industry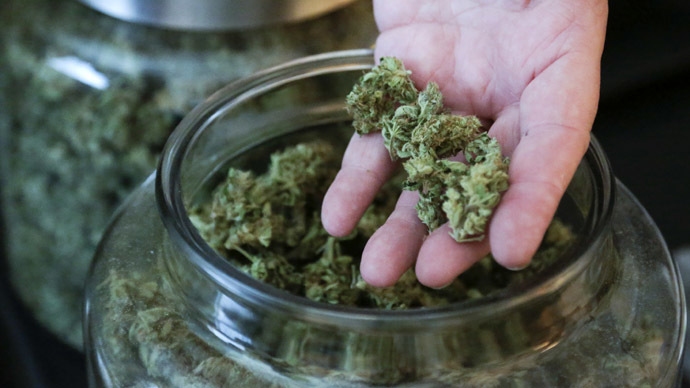 ​Residents of Colorado say homeless people continue to flock to the Rocky Mountain State in an attempt to find work in the local budding marijuana industry.
Becoming the first place in the United States to legalize recreational marijuana has already had a significant impact on Colorado by spawning weed tourism companies and attracting visitors wanting to buy pot without risking law enforcement repercussions since the measure went into effect at the start of 2014. Recent reports suggest that homeless people are also among those coming to Colorado, though, and they're apparently arriving in droves in an effort to land work within one of the United States newest industries.
"We were averaging 190 (homeless) last year. We're now averaging 345 a night," Murray Flagg of the Salvation Army told a Denver CBS News affiliate this week.
"People see that the marijuana business has been flourishing here," St. Francis Center executive director Tom Luehrs added to the network, "so they match up good business . . .and jobs must be available, which they are."
Articles first began to surface two months ago suggesting that homeless Americans have been increasingly arriving in Colorado since January 1 when a federal pot prohibition was rolled back within the state. Even when the Denver Post reported in July that homeless shelters were seeing an increase in arrivals, however, some were skeptical of the explanation that had weed in the equation.
A shelter that was seeing an average of 75 more homeless people per night than usual, as cited by the Denver Post then, didn't mean that people were flocking due to the state pot business, Radley Balko opined for the Washington Post at the time.
"[A]ccording to an informal survey, one in four of those 75 say they're in Denver for reasons related to legal marijuana," he wrote. "That's about 19 people. At one shelter, 19 people self-reported that pot was a contributing factor to their homelessness. That hardly seems newsworthy, much less anything resembling a crisis."
That same month, the Associated Press reported that the Salvation Army in Denver was housing close to 300 people per night, up from 225. Two months later, though, new reports suggest those numbers are only increasing: while the Denver Post said in July that the number of beds being occupied in homeless shelters was growing, this week's reports show the statistic has surged exponentially — and with pot laws indeed being a contributing factor. With Flagg saying that the Salvation Army fills around 345 beds nightly now, the shelter is experiencing around a 15 percent increase in arrivals since July.
"At least 10 percent of our new out-of-state population is coming from Texas," Luehrs of the St. Francis Center told Houston, TX's KPRC recently. "People tell us is that they think they can get a job because marijuana is legal here."
"It wasn't the only reason but it was one of the main factors," Runa Renee Townsend, a homeless woman from Fort Worth, acknowledged to the network.
"There are a lot of people here from Texas," added a man who told the Houston reporter than he meets homeless Texans every day who now live in Colorado.
Washington has since become the second state in the US to allow sanctioned-shops to sell marijuana to adults for recreational purposes, and earlier this week the mayor of one of the largest cities in America, Chicago Mayor Rahm Emanuel, urged lawmakers in the state of Illinois to pursue a measure that would decriminalize pot possession.
"It doesn't make sense that one arrest for a very small amount of a controlled substance can lead to a lifetime of struggles, sending people in and out of prison and putting up barriers to getting a job or finding a place to live," Emanuel testified this week.
You can share this story on social media: