Pentagon denies civilian deaths in Syria bombing – so far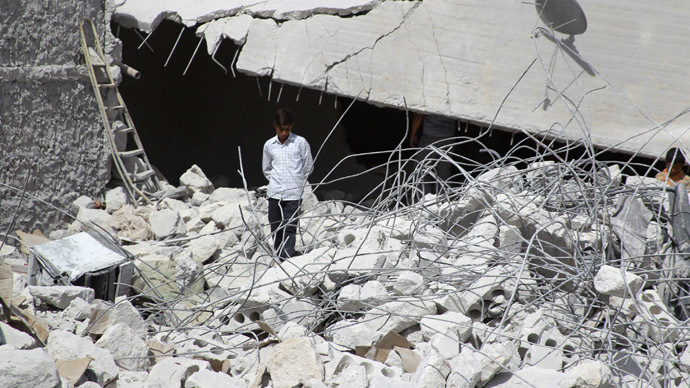 Citing its battle damage assessment "up until now," the Pentagon has denied any civilian casualties as a result of airstrikes in Syria, saying that reports remain unconfirmed and videos posted on social media showing civilians underneath rubble are fake.
Earlier this week, the Syrian Observatory for Human Rights claimed that eight civilians, including three children, were killed in US-led airstrikes inside of Syria. Rebel forces, meanwhile, said 11 civilians were killed in Idlib and another five in Homs.
However, a Pentagon spokesman, Army Col. Steve Warren, said that although the military is still gathering intelligence on the situation, imagery taken from before and after the strikes – intended to hit Islamic State militants – showed that no civilians had been killed.
"We took all available mitigating actions to reduce civilian casualties," he said to the Los Angeles Times."Right now we believe there were no civilian casualties."
Warren was then asked if the videos seen in social media networks depicting civilians trapped under rubble were fake, to which he replied, "Yes."
"We come to that statement by examining our battle damage assessment up until now," he added.
READ MORE: Oil installations in Syria hit by anti-ISIS coalition
Fadel Abdul Ghany of the Syrian Network for Human Rights was not convinced by the Pentagon's statements, though. He told the Times that he filed a report with the US State Department on the matter, but said that videos and photographs of the deaths were not available because the areas in question are controlled by the Islamic State.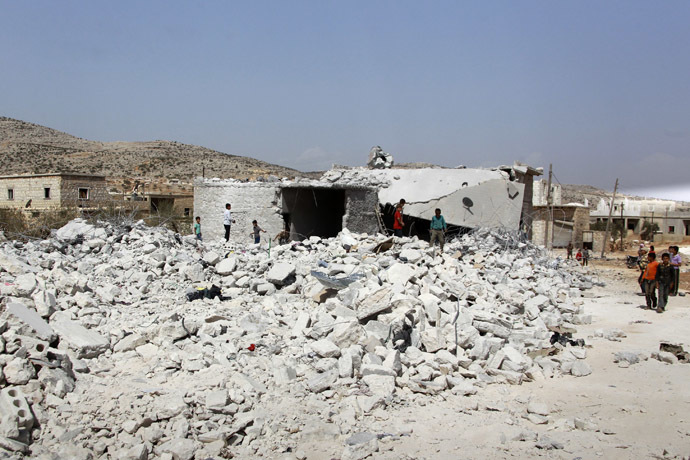 "It's in the American's interest to hide it," he said. "The reality is there are civilians and there are fighters" among the dead.
While American officials deny that civilians have been killed, UN Secretary General Ban Ki-moon said on Tuesday that the US and its allies should take care to ensure that such casualties are limited, if not avoided entirely.
"I regret the loss of any civilian lives as a result of strikes against targets in Syria," Ban said at a climate summit press conference in New York. "The parties involved in this campaign must abide by international humanitarian law and take all necessary precautions to avoid and minimize civilian casualties."
The conflicting accounts over innocent deaths come as the United States and its partners continue to launch airstrikes in Syria and Iraq, hoping to beat back Islamic State militants who have spread through both countries. On Wednesday, the US was joined by Saudi Arabia and the United Arab Emirates in attacks that targeted oil installations held by militants.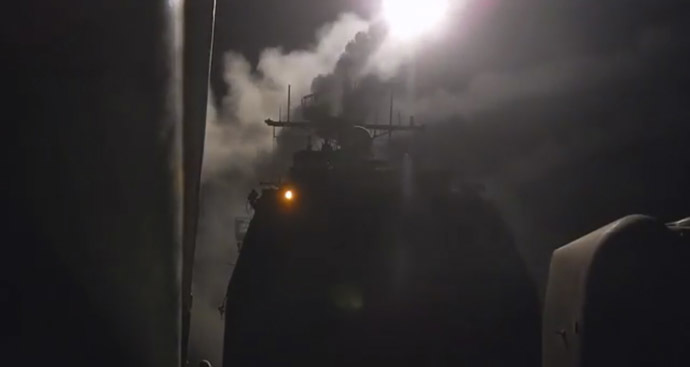 "These small-scale refineries provided fuel to run ISIL operations, money to finance their continued attacks throughout Iraq and Syria, and an economic asset to support their future operations," read a US Central Command statement on the strikes. "Producing between 300-500 barrels of refined petroleum per day, ISIL is estimated to generate as much as $2 million per day from these refineries. The destruction and degradation of these targets further limits ISIL's ability to lead, control, project power and conduct operations."
Before that, US-led attacks targeted training camps, headquarters and weapon supplies in northern and eastern Syria, though the Syrian Observatory for Human Rights said residential buildings were also destroyed.
You can share this story on social media: