Oil installations in Syria hit by anti-ISIS coalition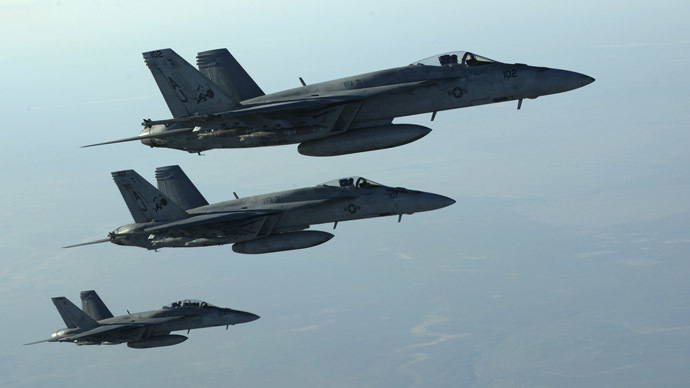 The United States and its partners launched a new round of strikes against Islamic State militants in Syria on Wednesday, only hours after President Barack Obama called on the world to help end the extremist group's reign of terror in the Middle East.
"I can confirm that US military and Arab partner forces are undertaking additional strikes today against ISIL terrorists in Syria," Pentagon press secretary Rear Adm. John Kirby said on Wednesday, using the Obama-administration's preferred language for the group formerly known as ISIS that today identifies as the Islamic State. "These operations are ongoing, so we will not provide additional details at this time. We will do so later as operationally appropriate."
Later, the Pentagon confirmed that less than a dozen aircraft are involved in the latest attack. US Central Command (CENTCOM), meanwhile, confirmed that Saudi Arabia and the United Arab Emirates also participated.
The latest round of strikes was acknowledged on Wednesday just shy of 12 a.m. local time in Syria and marks at least the third consecutive wave of attacks launched by the US and allied partners since Monday. Prior to then, the US had only attacked Islamic State militants in neighboring Iraq.
#Syria | Targets of #ISIL hit by the coalition in the last 2 hours according to the Syrian opposition activists pic.twitter.com/jmsyTYC9Be

— Zaid Benjamin (@zaidbenjamin) September 24, 2014
According to Agency France-Presse, strikes involved targeting an oil field in Syria administered by the Islamic State, reportedly close to positions held by the group near the towns of Al-Omar and Deir ez-Zor, journalist Zaid Benjamin reported.
The US and its partners used "a mix of fighter and remotely piloted aircraft to conduct 13 of airstrikes against 12 ISIL-controlled modular oil refineries located in remote areas of eastern Syria in the vicinity of Al Mayadin, Al Hasakah, and Abu Kamal and one ISIL vehicle near Dayr az Zawr, also in eastern Syria," read a statement by CENTCOM.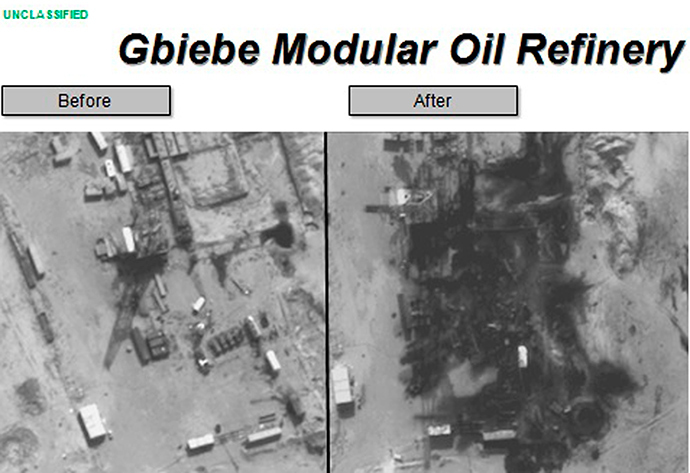 "These small-scale refineries provided fuel to run ISIL operations, money to finance their continued attacks throughout Iraq and Syria, and an economic asset to support their future operations," the statement continued. "Producing between 300-500 barrels of refined petroleum per day, ISIL is estimated to generate as much as $2 million per day from these refineries. The destruction and degradation of these targets further limits ISIL's ability to lead, control, project power and conduct operations."
All participating aircraft returned safely, CENTCOM added.
Wednesday's military action was announced only hours after Pres. Obama urged attendees at the annual United Nations General Assembly meeting in New York City to support the US and its allies as it ramps up its campaign against violent extremists, including those aligned with the Islamic State and Al-Qaeda.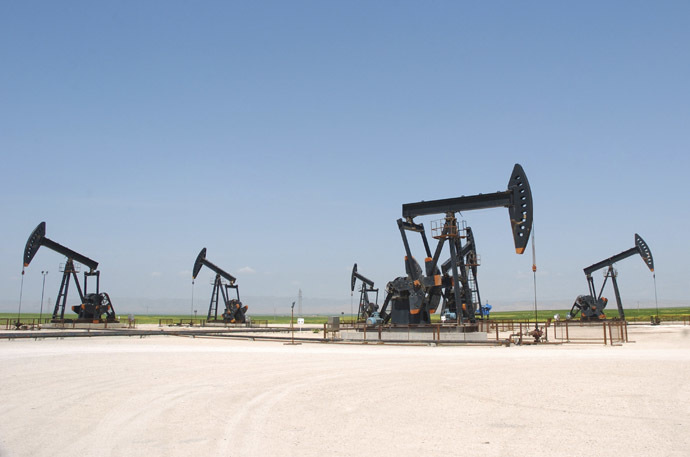 "As an international community, we must meet this challenge with a focus on four areas. First, the terrorist group known as ISIL must be degraded, and ultimately destroyed," Obama said.
"No God condones this terror," he added. "No grievance justifies these actions. There can be no reasoning – no negotiation – with this brand of evil. The only language understood by killers like this is the language of force. So the United States of America will work with a broad coalition to dismantle this network of death."
Hours later, the US Treasury Dept. announced that it was imposing sanctions intended to stem the flow of funding to ISIS fighters.
U.S. and partner nations, including Kingdom of Saudi Arabia and United Arab Emirates, attacked #ISIL terrorists in #Syria today.

— U.S. Central Command (@CENTCOM) September 24, 2014
Before Wednesday's strike was announced, Bloomberg News reported that two nights' worth of offensives launched by the US and a coalition of Arab partner on Syria involved the use of around 200 munitions, including mostly precision-guided bombs, as well as nearly 50 Tomahawk cruise missiles launched from two warships.
"We are striking through the depths of" Islamic State "formations because we are trying to disrupt their support bases," Army Lieutenant General William Mayville, director for operations for the Joint Chiefs of Staff, told reporters at the Pentagon on Tuesday.
According to CNN, the United Arab Emirates has joined the US in its latest round of attacks. Earlier this week, the UAE's first female pilot, Major Mariam Al Mansouri, served as a team leader in the strikes waged against Syria with the US, Saudi Arabia, Jordan, Qatar and Bahrain.
You can share this story on social media: