White House accused of censoring dispatches from pool reporters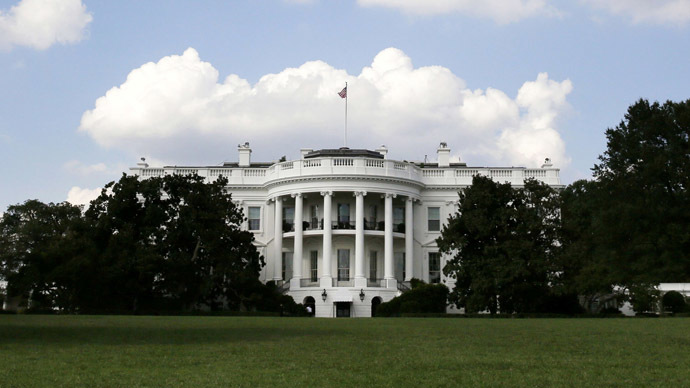 The White House's relationship with the press is once again under fire upon publication this week of a Washington Post article containing allegations that administration staffers have censored and stifled the work of pool reporters.
Paul Farhl wrote for the Post on Tuesday this week that several journalists who have covered the administration of United States President Barack Obama as pool reporters for various papers and news services have experienced hardships firsthand with regards to getting the White House to approve their pieces ahead of distribution.
Although the White House regularly takes questions during the media briefings scheduled during most business days with press secretary Josh Earnest, a select group of journalists — pool reporters — are rotated into a smaller subset of writers who receive the privilege of attending events with Pres. Obama where access is otherwise largely restricted. Those pool reports are then circulated among thousands of recipients ranging from news outlets and agencies to congressional offices, Farhl wrote, but not before first being vetted by White House staffers ahead of release.
According to Farhl, pool journalists have been told by the White House to hold off on presenting information to the public that thusly goes unreported, raising new concerns about an administration that has already come under attack for its relationship with the press, as with a campaign last year that sought to ensure that photographers other than the official Obama-sanctioned shutterbug are offered access to the president.
Last November, a coalition of outlets including McClatchy newspapers and USA Today wrote the White House to say that they would not publish any images issued by the executive branch after their own photojournalists were finding themselves increasingly shunned from official events where Obama's official photography team only was allowed to shoot.
"As surely as if they were placing a hand over a journalist's camera lens, officials in this administration are blocking the public from having an independent view of important functions of the Executive Branch of government," reads part of a letter sent to the White House at the time by the Associated Press, ABC News, the Washington Post and others.
Now according to the latest allegations to come from the Post, pool writers are also being stifled — not because they're being barred from events, but rather as a result of the White House's habit of saying what can and cannot be circulated among the thousands of recipients who receive those reports once their vetted.
One of those journalists — Anita Kumar of McClatchy — told Farhl that she reluctantly complied with the White House last year when she was told that her pool report concerning the president's appearance on The Tonight Show television program was too long and needed to be trimmed.
"The worry is that when you send in a pool report, the White House is reading it and approving it," she said.
In other instances cited by the Post, pool reporters were told on one occasion to nix a remark Pres. Obama made to a reporter about wanting to win re-election, and during another time were asked to erase references to a White House intern who fainted during a press briefing this past summer. During that ordeal, Farhl reported, the journalist and her editor complained to the White House that censoring that information wouldn't be necessary since the intern was never named, and Josh Earnest — the president's current press secretary — eventually allowed it.
"I don't know why the White House tries to be an editor or middleman," the reporter, Jennifer Bendery of the Huffington Post, told Farhl. "They're just supposed to hit 'forward' " to send the pool reports out.
According to Alexis Simendinger — who has written pool accounts going back two decades — the reach that pool reports have today thanks to the internet have likely left the White House wanting to more carefully keep information under their control lest it otherwise be unleashed on thousands of outlets and offices.
"It used to be a small and clubby readership," she said of the pool reports. "Now it's enormous. That has made each White House progressively more sensitive."
Earnest, Farhl said, declined to comment for this week's Washington Post piece. Deputy press secretary Eric Schultz did provide a statement, however, saying: "We value the role of the independent press pool, which provides timely, extensive, and important coverage of the president and his activities while at the White House and around the world. That is why, at the request of the White House Correspondents Association, the White House has distributed 20,000 pool reports in the past six years, and we will continue to offer that facilitation for journalists as they work to chronicle the presidency."
Regardless of their response, the latest allegations concerning the White House's workings with the press are only the most recent to cause concern among free press advocates — and last year's ordeal with official photographers was hardly the first.
The Obama administration has routinely come under fire from activists who oppose of the president's use of the World War One-era Espionage Act to time and time again prosecute individuals suspected of leaking information to the media, including most recently former intelligence contractor Edward Snowden. Furthermore, AP reporter Sally Buzbee wrote only last week that the Obama administration is routinely keeping information from escaping the White House and raised her own concerns about the office's efforts.
"The public can't see any of it," Buzbee said of Washington's latest military campaigns."News organizations can't shoot photos or video of bombers as they take off – there are no embeds. In fact, the administration won't even say what country the [US] bombers fly from."
The Thomas Jefferson Center for the Protection of Free Expression awarded both the White House Press Office and the US Department of Justice in April with its annual "Jefferson Muzzle" distinction for abridgments of free speech, and a 29-page report published by the Center to Protect Journalists last October determined that "Journalists and transparency advocates say the White House curbs routine disclosure of information and deploys its own media to evade scrutiny by the press." According to the group Reporters Without Borders, the US has dropped 13 places from 2013 to 2014 with respect to freedom of the press.
You can share this story on social media: