Websites say they're scared of big changes to Facebook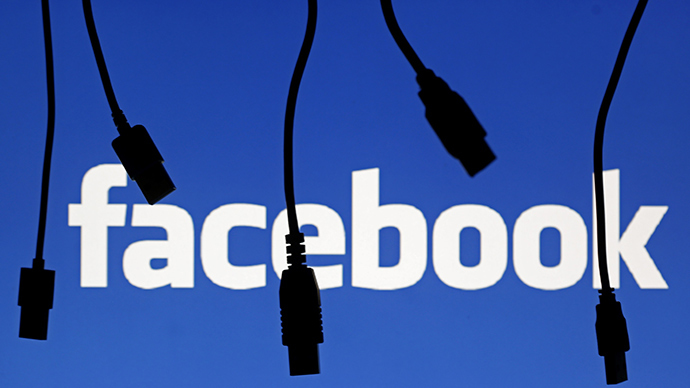 Facebook will unveil a new advertising platform as early as next week, according to recent reports, but some online retailers say they're weary of what the changes will soon bring to the already all powerful social networking site.
The Wall Street Journal first reported on Monday that Facebook will announce its new ad platform next week, the likes of which will aim to help marketers more successfully target the website's audience by supplying them with tools and statistics intended to bring commercial content to users more specifically than before.
Atlas, as the platform is known, "promises to help marketers understand which Facebook users have seen, interacted with or acted upon ads that appear both on Facebook's services and on third-party websites and apps," Jack Marshall wrote Monday for the Journal.
"It will also provide an automated ad-buying tool known in the industry as a 'demand-side platform' or 'bidder,' which will offer marketers the ability to buy ads that target Facebook's members as they move around the web," the Journal reported.
Now on the heels of that revelation, another journalist at the paper reported on Tuesday this week that, coupled with other recent changes to the way the social networking site collects information, Facebook is being faced with significant blowback by the advertisers who are expected to help earn the site $12.2 billion this year alone.
"Online retailers and publishers are pushing back against Facebook Inc.'s efforts to track users across the internet, fearing that the data it vacuums up to target ads will give the social network too much of an edge," Reed Albergotti wrote for the Journal. According his report published on Tuesday, Facebook's transition to a new ad platform began three months ago when the site began using the data collected from its users "to build more detailed user profiles, allowing advertisers to target people with more personalized marketing pitches." With that information about to be put to use and handed over to advertisers, however, some of Facebook's commercial customers are starting to ask questions, while others have already made conscious efforts to keep Facebook from receiving too much information with regards to the web habits, hits and clicks of users who interact on both social networking sites and online retailers.
One example cited by Albergotti involves Vivek Vaidya, the co-founder and chief technology officer at online media company Krux Digital Inc., who told the Journal that Facebook's decision to build user profiles earlier this year "freaked everyone out and rightly so." After speaking to his clients, Vaidya said, "all of them, to some degree, have expressed concern about this."
Daniel Cotlar of Blinds.com is a Facebook advertiser who also told the Journal that he's concerned over the types of information the social media site is collecting to target users, and said his company is considering taking down the trackers that log details about customer traffic.
Danya Moon, the senior director of social at 3Q Digital, told the website Inside Facebook this week that the decision to launch Atlas "further solidifies Facebook as a comprehensive marketing platform."
"In the race to win brand dollars, Facebook has just upped the ante by seeing Google's 'cookie alternative' and raising them one," Moon said of the competing Silicon Valley giant's own policies. "As tech companies continue to advance features and release updates, attribution will remain both an opportunity and a hurdle for many. However, with this move, Facebook is inching closer to not only answering the online to offline dollars equation, but solving it. The only caveat is that users, of course, have to be on Facebook."
As questions concerning privacy continue to mount, however, that caveat could be bigger than ever before. While Facebook's decision to unveil a new advertising platform comes as more users than ever sign-on to the site, serious issues have been raised as of late not just about what data is collected, but when and how. Just last week, for example, internet security specialist Jonathan Zdziarski said that an audit he undertook of the code Facebook uses for its new Messenger app "appears to have more spyware type code in it intended specifically for enterprise surveillance."
"There is a lot of code that suggests Facebook is running analytics on nearly everything it possibly can monitor on your device,"Zdziarski said.
In response, a Facebook rep told BGR that "Privacy is core" to the company's approach with the new mobile phone app, and that "like any developer, we analyze usage trends to make our apps better, faster and more efficient." With the Journal now revealing that Facebook is making a buck off this information as well, however, the backlash spotted already this week is likely to continue.
Joe Doran, the CEO at online marketing company Rallyverse, added to the IB Times that Facebook's new advertising program is without a doubt highly anticipated, but indeed comes amid complaints.
"The world has been waiting for years for Facebook to bring its treasure trove of data to market in a fashion that scales with how advertising is bought and sold," Doran said, while adding that "Facebook has had several missteps with regards to privacy, transparency and personally identifiable information."
"I would just want to know that they are doing this in a fashion that is not only compliant but also 'not creepy' to the consumer," he told the website.
Facebook is formally expected to unveil its Atlas platform, the Journal reported, at the Advertising Week conferenced scheduled to start later this month in New York City.
You can share this story on social media: