After 8 days of work, historically unproductive, unpopular Congress goes home to campaign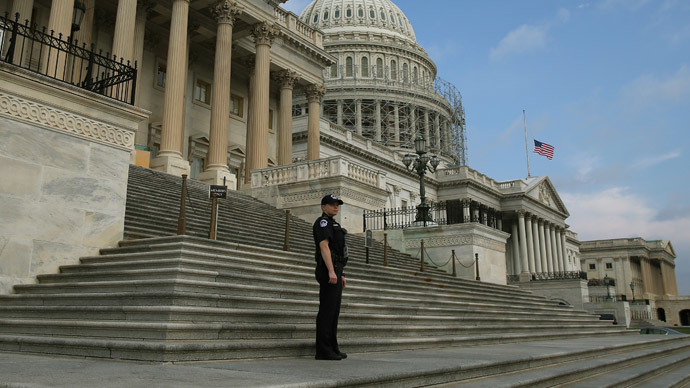 After voting to fund military action against Islamic State, Congress just couldn't take anymore. The US House announced Thursday an early end to an already shortened fall session so lawmakers could do what they value most: campaign for reelection.
This week, the House and Senate both approved President Barack Obama's request to arm so-called "moderate" rebel groups in Syria as part of a plan to step up the US military campaign against Islamic State militants. That was about all Congress could muster.
Though the House was supposed to remain in Washington through the first week of October, Majority Leader Kevin McCarthy told representatives on Thursday that they are off the hook until after the early November congressional elections. The Senate followed suit after approving the war funding on Thursday.
The abbreviated fall session means Congress will have only been on the job in Washington for only about eight days from the end of July through the middle of November.
Let's do the math here: The 113th Congress is historically unproductive in the amount of legislative actions taken. This is, in part, why the body is perennially rated as unpopular. Earlier this month, Gallup found that Congress had a 14-percent approval rating, one of the lowest in the past 40 years.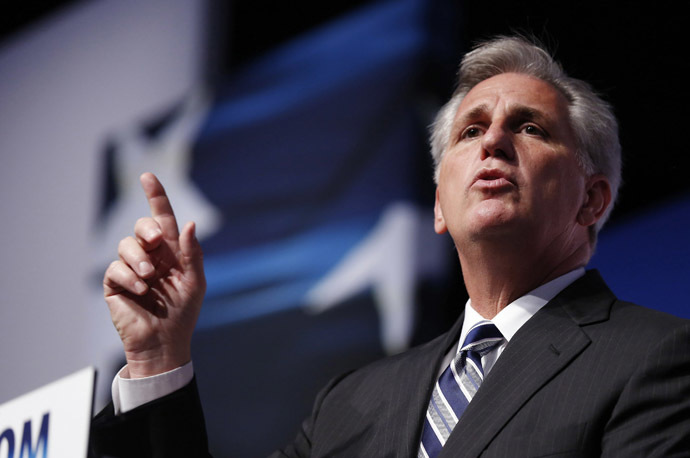 In fact, according to Gallup, Congress was recently rated by Americans as the nationwide institution in which they have the absolute least confidence among 17 entities.
For the year 2013, ThinkProgress found that the US House had 239 days of vacation - considered days that Congress was not in session. Meanwhile, average workers in the United States are not guaranteed to have any vacation or time off for holidays. In comparison, all European Union nations guarantee workers at least 20 paid days of vacation a year. Thirteen EU countries also mandate paid holidays off. The US also has a dismal record regarding guarantees for paid time off, paid sick days, and maternity leave.
Some may argue that members of Congress must work even when they are not in Washington: meetings with constituents or local community members, running district offices, and even working other jobs for some. But most make their side money from investments or businesses they own. In fact, this Congress has more billionaires than any previous Congress, according to the most current financial disclosure data available. In January, it was found that at least 268 of the 534 members of the 113th Congress had an average net worth of $1 million or more.
And all that time spent working when not in Washington? Current and former members of Congress attest that, based on the ever-rising cost of winning elections, a major chunk of time is spent on "strategic outreach," or raising funds for reelection campaigns and their political parties.
Following the Citizens United Supreme Court case and other decisions, the flow of money, including source-hidden "dark money," has risen to exorbitant levels. The upcoming 2014 mid-term congressional election is due to hit all-time highs - even higher than the 2012 campaign which included a presidential election - for money spent by "dark money" sources.
As officeholders can raise incredible sums of money - and when a disaffected US voting population does not turn out en masse - congressional incumbent reelection rates are sky-high, especially in the US House.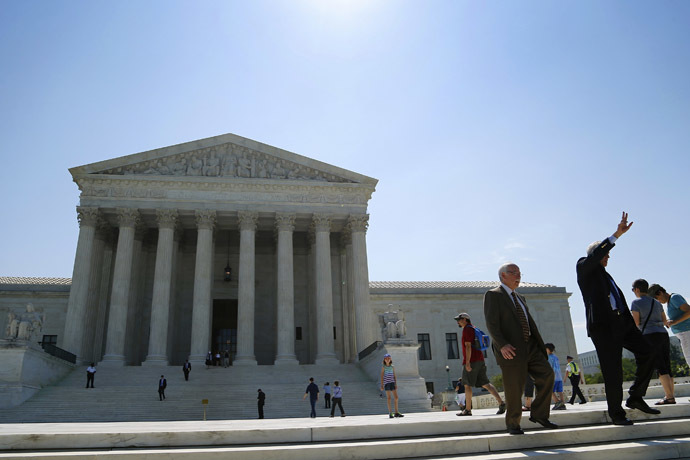 The implications of all of these factors combined amount to a political class increasingly cut off from the public, researchers have found. As RT reported in April, the first-ever scientific study that analyzes whether the US is a democracy, rather than an oligarchy, found the majority of the American public has a "minuscule, near-zero, statistically non-significant impact upon public policy" compared to the wealthy.
While "Americans do enjoy many features central to democratic governance, such as regular elections, freedom of speech and association," the authors said the data implicate "the nearly total failure of 'median voter' and other Majoritarian Electoral Democracy theories [of America]. When the preferences of economic elites and the stands of organized interest groups are controlled for, the preferences of the average American appear to have only a minuscule, near-zero, statistically non-significant impact upon public policy."