US greenlights Chinese universities' plan to adopt NSA cyber training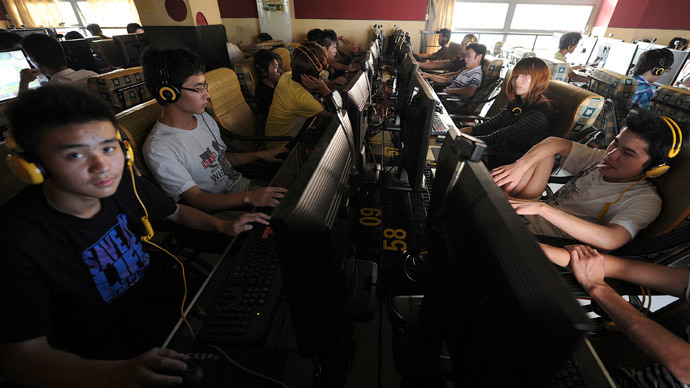 Schools in China are free to borrow from a cybersecurity program being implemented across the United States, the head of the US National Initiative for Cybersecurity Education said in a recent interview.
The National Centers of Academic Excellence in Information Assurance program is currently in place at nearly 200 public and private universities across the US after being established in 1998 by standards set by the NSA, and for a decade now has involved an effort on the part of the Department of Homeland Security.
Speaking to NextGov, the cyber-ed guru, Ernest McDuffie, said he welcomes an effort from the Far East to adopt a computer security program sanctioned by the US National Security Agency and currently being taught from coast-to-coast at American colleges.
"It's not like we're giving away some deep, dark secret that they didn't know before," McDuffie said during an interview, according to NextGov's Aliya Sternstein. "And it gives you the chance to put ethics into the mix."
According to McDuffie, roughly 60 schools in China want to incorporate the "NSA-DHS Centers of Academic Excellence cyber model," and now have earned the blessing of the initiative's top dog.
"It's always been my view that education is the way out of all these kinds of conflicts and military engagements," he said. "If we raise the education level globally, people start to see opportunities that they have" outside of cyberattacks and other forms of aggression. "I think that's the best defense as opposed to having an army division in every country."
McDuffie's remarks come amidst a series of allegations concerning state-sponsored hackers from China accused by the US of launching cyberattacks for years against American targets, including government, financial and energy entities: accusations that hackers have attacked US networks and servers on behalf of the People's Liberation Army of China have existed for years, and McClatchy journalist James Rosen reported on Wednesday this week that a bipartisan Senate investigation found recently that the Chinese government has gained unauthorized access to the US Transportation Command, the Pentagon agency tasked with deploying American troops and military equipment worldwide, no fewer than 20 times during a one-year span.
"These peacetime intrusions into the networks of key defense contractors are more evidence of China's aggressive actions in cyberspace," Sen. Carl Levin (D-Michigan) said of the report.
Nevertheless, McDuffie told NextGov that the US has nothing to lose by letting Chiniese educators adopt the American government's cyber curriculum, and said doing so may even benefit the often icy relationships between the two nations.
"When I arrived in Beijing, I got a call from the US Embassy in China telling me that the Chinese government had prohibited him from meeting with me personally," McDuffie said of an official there he intended on speaking with. "My government didn't have any problems with whoever I wanted to meet with."
Once he did engage in meetings, he added, Chinese officials became fascinated over the possibility that they could implement a program to "help raise that level of ethical consideration across the board."
"None of this model involves us sharing actual material," McDuffie explained to NextGov, but rather syllabi and course titles.
"We're not teaching people how to be hackers -- it's really a fundamental education," he added.
RT reported previously that Steven LaFountain, an NSA staffer who works closely with the Centers of Academic Excellence in Cyber Operations program, acknowledged that that particular agency effort doesn't aim to create any nefarious cybercriminals.
"We are not asking them to teach kids how to break into systems, we're not asking them to teach that. And a lot of them have said they wouldn't teach that," he told the newswire. "We're just asking them to teach the hardcore fundamental science that we need students to have when they come to work here."
According to Richard Bejtlich, the chief security strategist for FireEye, Chinese hackers are already up to snuff when it comes to knowing how to infiltrate those networks.
"They're the worst in terms of scope," he told McClatchy this week upon release of the Senate report. "They're hitting the most number of targets, and they are the most aggressive. When you kick them off a system, they'll try to get back on the next day."
You can share this story on social media: