Texas executes second woman this year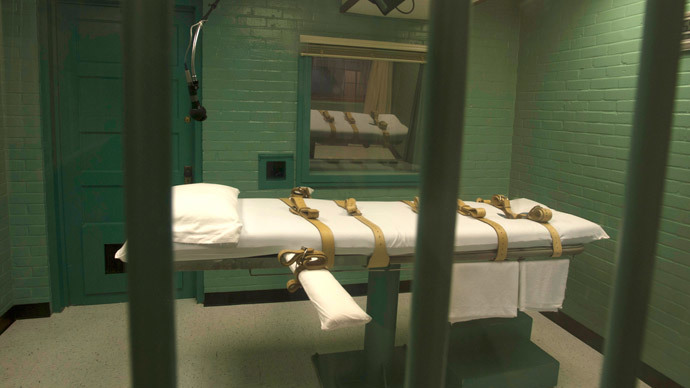 The State of Texas executed its second female convict for the year on Wednesday after the Supreme Court declined to grant a last-minute request to halt the procedure.
Lisa Coleman, 38, was executed via lethal injection and became only the 15th woman to be put to death in the United States since 1976, when the Supreme Court reinstated capital punishment. She is the 30th inmate to be killed this year.

Coleman was originally sentenced to die after she was convicted of starving and torturing the nine-year-old son of her partner, Marcella Williams. The boy, Davontae Williams, was reportedly emaciated when his body was found by police in July 2004. Coleman and Marcella Williams both shared an apartment, where the boy suffered from starvation and 250 different injuries – cigarette burns, scars, and more.

Davontae was only 36lbs (16kg) when his body was found, shockingly light for a child of nine.

"There was not an inch on his body that not been bruised or scarred or injured," Dixie Bersano, one of Coleman's trial prosecutors, said to the Associated Press.
Coleman was declared dead at 06:24 CDT, the AP reported. Once the lethal dose of pentobarbital was administered, it took approximately 12 minutes for Coleman to pass. She took "a couple of short breaths" and told her friends and aunt in the audience, "Love you all" before she died.

Before Texas commenced with its procedure, Coleman's defense team had petitioned the Supreme Court asking for a stay of execution on the grounds that the crime was not a capital murder case. Murder committed during a kidnapping is considered to be a capital murder, but Coleman's lawyer argued that despite the fact that Davontae's hands were tied at different times, he had not been kidnapped. Therefore, Coleman should not be put to death.

"There is clear and convincing evidence that both Lisa Coleman and Marcella Williams abused Davontae Williams," the petition states, according to the Washington Post. "Lisa Coleman does not deny that she did things to Davontae Williams that she should not have done."

Coleman's attorney went on to say that she was being executed simply to "make sure someone pays" for Davontae's death.

The High Court was unmoved by the argument and declined to grant the stay. Texas' Assistant Attorney General Jefferson Clendenin also objected to the petition's contents.

"She raises no new claims," he told the AP. "In short, Coleman's arguments do not have any merit, and there are no grounds for this court to revisit its adjudication of Coleman's claims."

Although executions of female prisoners are extremely rare in the US, Coleman's case was the second this year in Texas, which is the most active death penalty state in the country. In February, it executed 59-year-old Suzanne Basso, who was originally convicted of torturing and killing a mentally disabled man named Louis Musso. She did so after promising to marry him in New Jersey and leading him to Texas in 1998.

Currently, Texas has another seven women on death row.