ISIS tells Obama 'fighting has just begun,' claims recruiting boost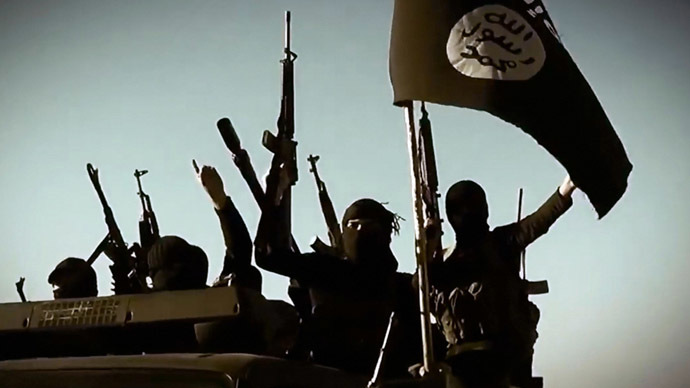 Islamic State responded in a video to US President Barack Obama's vow to "ultimately destroy" it, promising to kill any American ground forces deployed. The extremist group has gained recruits since Obama's declaration, according to observers in Syria.
The 52-second clip, released late Tuesday as a preview for a longer video, uses quick edits and high-resolution images to depict besieged American soldiers in the field, President George W. Bush's 'Mission Accomplished' banner drop on an aircraft carrier mere weeks after the US invaded Iraq in 2003, and the White House at night.
Obama can be heard in the background proclaiming, "American combat troops will not be returning to fight in Iraq." The screen goes dark, and what appears to be a militant prepares to kill men on their knees. The words "Flames of War" appear, as does the phrase "Fighting has just begun." The clip ends with the text, "Coming Soon." The video has since been removed from YouTube.
Though Obama promised last week in his announcement of an American-led offensive against Islamic State (also known as ISIS or ISIL) that American ground troops would not be deployed, the US military's top official indicated that the option is still within consideration.
On Tuesday, in testimony before the Senate Armed Services Committee, Gen. Martin Dempsey, chairman of the Joint Chiefs of Staff, said the US and whatever coalition it can rally behind it would not rule out asking Obama to send American ground troops to fight Islamic State, which controls territory in Syria and northern Iraq.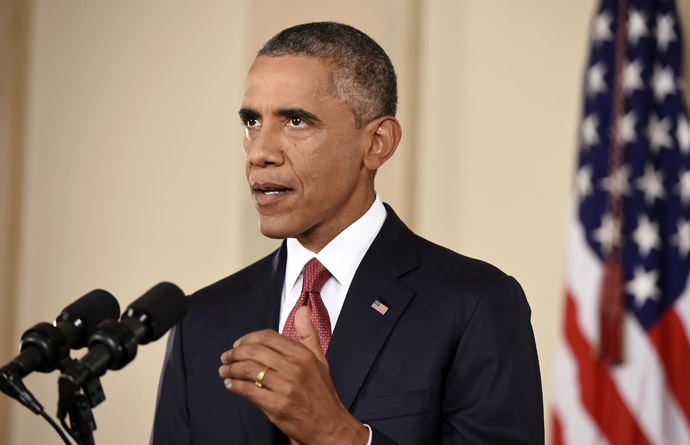 The "coalition is the appropriate way forward," Dempsey said. "But if it fails to be true, and if there are threats to the United States, then I, of course, would go back to the president and make a recommendation that may include the use of U.S. military ground forces."
During an address concerning the offensive strategy against Islamic State presented on Wednesday, Pres. Obama said: "I want to be clear: the American forces who have been deployed to Iraq do not and will not have a combat mission."
"They will support Iraqi forces on the ground as they fight for their own country against these terrorists," Obama said of US troops. "As your commander-in-chief, I will not commit you and the rest of our armed forces to fighting another ground war in Iraq. After a decade of massive ground deployments, it is more effective to use our unique capabilities in support of partners on the ground so they can secure their own countries' futures. And that is the only solution that will succeed over the long term"
Global extremist experts believe Islamic State is trying to use the US vow of violence to recruit and gain strength before any offensive aimed at them.
"In some ways, it's attempting to prove to jihadists that while Al-Qaeda is missing in action, we are rising to the occasion," said Laith Alkhouri, a senior analyst at Flashpoint Global Partners, a security consulting firm that monitors militant websites. "It demonstrates the true intention of the group, to operate on an international level."
Islamic State's strategy includes use of high-quality videos and social media messages to reach recruits and to broadcast supposed beheadings of Westerners, two Americans among them.
Islamic State "appears to be more relentless than ever, not only expanding in territory but also raising the bar in its confrontation with the world's top superpower," Alkhouri told The New York Times.
Meanwhile, the Syrian Observatory for Human Rights, a group monitoring all sides of the Syrian civil war, said Wednesday that 162 people have joined Islamic State training camps in Aleppo province since Sept 10, the day President Obama called for airstrikes against the Islamic State's strongholds.
Four of those new recruits are Australian nationals, while 15 of them are non-Syrian Arabs who came from neighboring Turkey, the Observatory said. The rest of the new members are Syrians, many formerly fighters with the Nusra Front, a rival of Islamic State that is Al-Qaeda's affiliate in the Syrian war.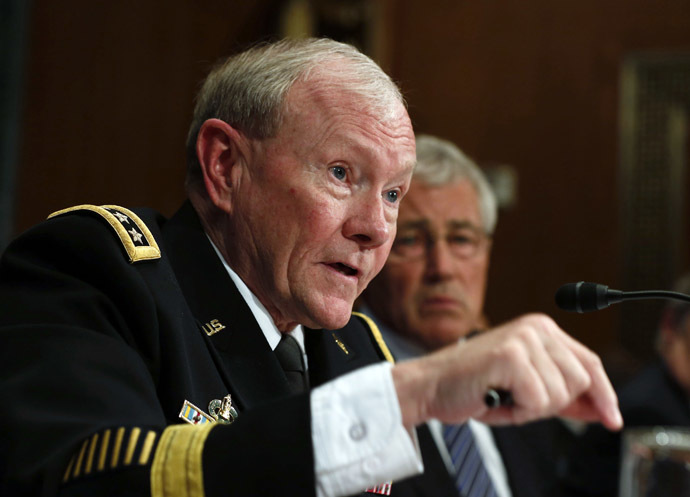 Intelligence agencies estimate that the extremist group, formerly allied with Al-Qaeda until the past year, has about 20,000 to 30,000 fighters in Syria and Iraq. So while 162 new recruits is a small number in comparison, the influx does represent dangers posed by US-led aggression.
FBI Director James Comey told Congress on Wednesday that Islamic State is "committed to instilling fear and attracting recruits" and drawing attention through use of videos and social media.
"ISIL's widespread use of social media and growing online support intensified following the commencement of U.S. airstrikes in Iraq," Comey said in prepared testimony for a congressional hearing on threats to the United States.
Islamic State and other militant Islamic groups "may continue to try to capture American hostages in an attempt to force the US government and people into making concessions that would only strengthen ISIL and further its terrorist operations," Comey said.
You can share this story on social media: