Swim to Kim? American attempts river crossing to N. Korea, arrested by South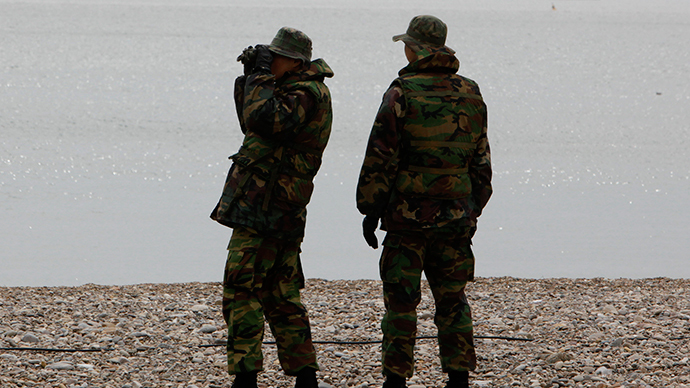 South Korean Marines have arrested an American citizen who was attempting to enter North Korea by swimming across a river – allegedly, all in an effort to meet the country's ruler, Kim Jong-un.
Although the American man went unnamed, he was described as in his late 20s or early 30s, according to Yonhap. The arrest took place around midnight on Tuesday in the Gyeonggi Province, when the man tried to swim across the Han River in order to reach North Korean territory.

"A male American citizen was arrested last night while attempting to swim across the river to North Korea," South Korean Defense Ministry spokesman told AFP.

An unnamed government official, meanwhile, told the Herald that the man had revealed his reason for undertaking the swimming mission: he wanted to meet North Korean leader Kim Jong-un.

"The American man was swimming northward with the current when he grew tired and laid low near the riverside. This was when he was discovered by the Marines," the source said. "I believe this is the first time an American has tried to flee to the North in the Gimpo area."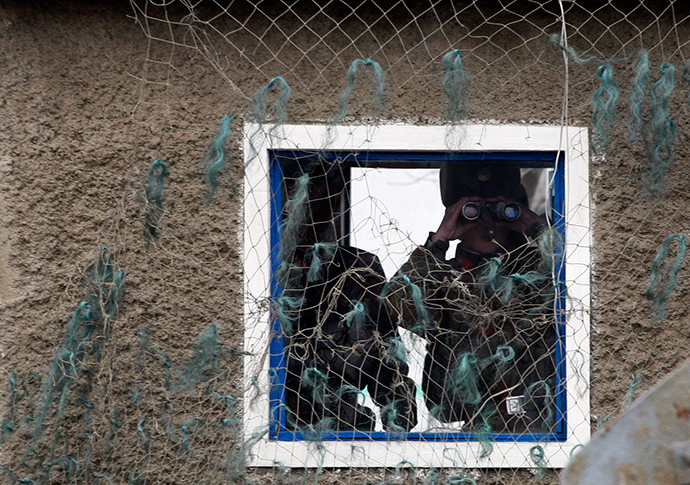 Surprisingly, this is not the first time someone has been spotted trying to swim into North Korea. In September of last year, a South Korean man was seen attempting to cross the border, only to be shot and killed by troops guarding the border.

The two Korean nations are still technically at war with each other – the result of the violence during the 1950s ending not in a peace treaty, but with a truce.

The American's arrest also comes just a few days after US citizen Matthew Todd Miller received six years in a labor camp by a North Korean court. The 24-year-old was sentenced for violating his tourist status when he entered the country, authorities said.
"He committed acts hostile to the [North] while entering the territory of the [North] under the guise of a tourist last April," the state-run Korean Central News Agency said in a statement.

Miller tore up his visa upon arriving in North Korea and demanded political asylum, state media said at the time.

North Korea is also currently holding two other Americans: Jeffrey Fowle and Kenneth Bae.

Fowle was arrested in May for reportedly leaving a Bible in a public place, drawing the ire of a communist government that views spreading Christianity as an incendiary act. Bae, meanwhile, was arrested in 2012 after accusations he was trying to overthrow the North Korean government. He is now serving 15 years in a labor camp.
You can share this story on social media: