Boeing, Lockheed teaming up with Amazon's Bezos to replace Russian rocket engine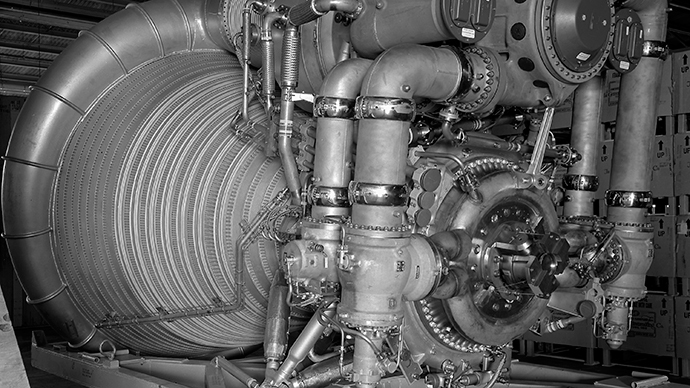 Boeing and Lockheed Martin will partner with Amazon.com founder Jeff Bezos' company Blue Origin to develop a new rocket engine to replace Russian components. NASA, meanwhile, has tasked Boeing and SpaceX with transporting astronauts to the ISS in 2017.
United Launch Alliance (ULA), a Boeing-Lockheed venture, has sought a replacement engine for its Atlas 5 rockets, used to launch various US military and spy satellites, Reuters reported.
The Russian-made RD-180 currently powers the Atlas 5, but tensions between Russia and the United States over unrest in Ukraine has led to some concerns that Russia could curb deliveries of the RD-180, according to US officials who want to find and fund an American alternative in the Pentagon's 2016 budget.
Boeing and Lockheed officials declined to comment, and Blue Origin and ULA officials were not immediately available for comment, Reuters reported. The companies are expected to announce the deal on Wednesday.
Boeing will likely win most of the work on the engine, the Wall Street Journal reported, as its commercial crew capsule - also launched by the Atlas 5 - would benefit from a new US rocket engine, industry officials said.
US officials were seeking a government-industry alliance to produce a US rocket engine to reduce reliance on Russian engines, Pentagon acquisition head Frank Kendall said this month.
Russia continued to deliver RD-180 to the US despite the concerns. Two engines arrived last month, with three more due in the fall.
ULA has enough RD-180 engines to last two years, it says. It has an $11 billion contract with the US Air Force for 36 launches, though Space Exploration Technologies Corp., or SpaceX - founded and owned by Elon Musk - has sued in federal claims court to be allowed to compete for an increased share of that work.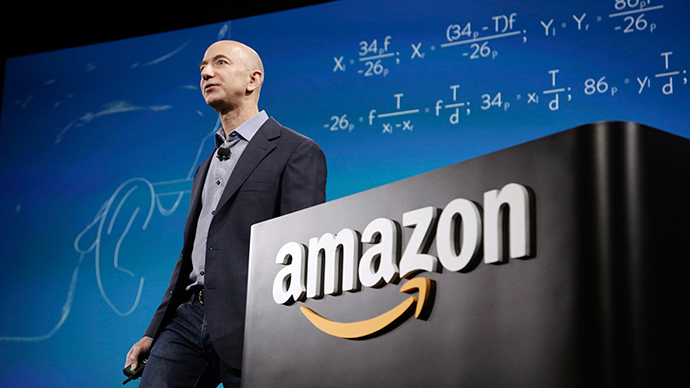 SpaceX is seeking Air Force certification of its Falcon 9 rocket, making Musk's company a competitor for Bezos' Blue Origin. The certification was due by the end of this year, though US officials say it may take longer after the explosion of a SpaceX experimental rocket that uses the same engine as the Falcon 9.
Meanwhile, NASA announced on Tuesday that it has granted multi-billion dollar contracts to Boeing and SpaceX, tasking both companies with designing and building the next set of spacecraft that will carry astronauts to the International Space Station. The contracts are worth a total of $6.8 billion, with Boeing earning a $4.2 billion contract and SpaceX receiving a $2.6 billion contract.
Although Boeing was granted more money than SpaceX, both companies will be developing their space capsules to meet the same requirements.
"We also are confident they will be safe for NASA astronauts – to achieve NASA certification in 2017, they must meet the same rigorous safety standards we had for the Space Shuttle Program," NASA Administrator Charlie Bolden wrote in a blog post.
Under the new contracts, SpaceX will continue testing its Dragon V2 capsule and Boeing will keep working on its CST-100. The companies are currently scheduled to test their space capsules with an astronaut onboard in 2017.
If successful, these capsules would allow NASA to launch astronauts into space from American soil for the first time since it retired its space shuttle program. Since 2011, the space agency has been renting seats on the Russian Soyuz space capsule for about $70 million a seat. That deal is currently scheduled to run through 2017.