​Multiple contracts: US firm scrambles to replace Russian-made engine for Atlas rockets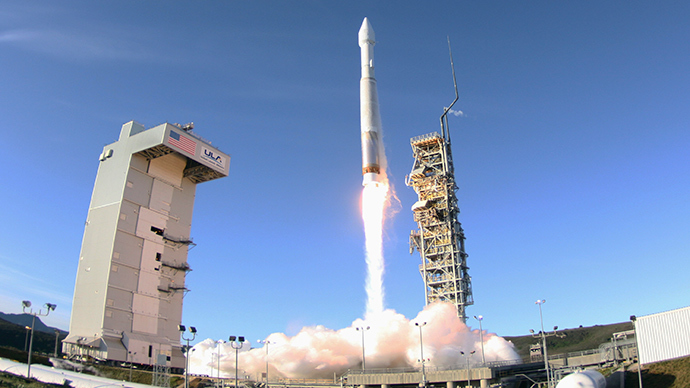 United Launch Alliance (ULA), the US joint venture providing space launch services in the US, has signed a number of contracts to find a replacement for the Russian-made RD-180 rocket engine, which is used in the Atlas family of rockets.
The announcement came after SpaceX, ULA's competitor, sued the United States Air Force (USAF) to challenge what the firm's CEO Elon Musk called a ULA monopoly. The USAF awarded ULA a contract for 36 launches at a value of $9.5 billion.
The company's reliance on RD-180 engines was cited by Musk as one of the reasons why SpaceX wants to take its share of the launch market. The supply of RD-180s was threatened by the political fallout between the US and Russia, as well as US sanctions on many cooperation projects with Russia, including all space projects except the International Space Station (ISS). A midst rising tensions, Moscow threatened it could ban the use of its engines in American military-related launches.
ULA, an alliance between Lockheed Martin Corp. and Boeing Co., said Monday it will choose one of the designs suggested by the companies it has contracted by the fourth quarter this year and have a launch-ready replacement for the Russian engine by 2019.
Thus each company, while working at their next-generation liquid oxygen/hydrocarbon first stage propulsion concepts, is expected to conduct technical feasibility analysis, develop high fidelity plans, identify schedule, cost and technical risks, as well as cost estimates.
"ULA has a number of very promising alternatives and we are working with the very best propulsion companies in America," said George Sowers, ULA's vice president of Advanced Programs, and leader for the propulsion study. "There are many exciting advanced technologies that are mature and can be used to enhance our capabilities and our competitiveness."
The company said it is in contact with a US-Russian joint venture, through which RT-180s are supplied, to evaluate its long-term feasibility in competition with the anticipated new engine.
"While the RD-180 has been a remarkable success, we believe now is the right time for American investment in a domestic engine," ULA's CEO Michael Gass said in a statement. "At the same time, given that ULA is the only certified launch provider of our nation's most important satellites, it is critical that America preserve current capabilities and options while simultaneously pursuing this new engine."