Michigan funeral home now offers drive-thru viewings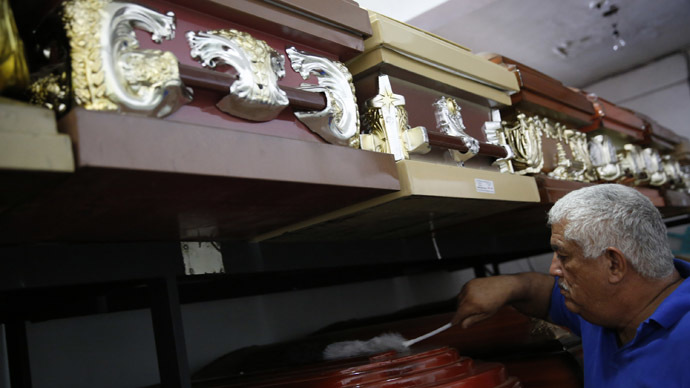 A Michigan funeral home has added a drive-up window to view the deceased, offering a more convenient way for elderly or low-mobility mourners to honor a loved one.
Paradise Funeral Chapel installed a window that will display a body on a raised and tilted platform for the casket, all in a special area inside the building, the Saginaw News reported.
Once a mourner drives up to the window, curtains part and stay open for three minutes while music plays in the background.
Visitors that use the viewing window can leave donations or other items. A retractable guest book is also available for mourners to sign.
President Ivan Phillips said the window allows those who will not or can not enter a funeral home the opportunity to honor the deceased.
"Considering the elderly generation that we service, so many people are afraid of funeral homes. So why not be able to do it from your car?" he asked.
He said each family has the option of using the window, which is only operated when indoor visitation is not taking place. The window viewing area cannot be seen from inside the funeral home.
At least three other US funeral homes have drive-thru capabilities, according to USA Today.