​Elderly, disabled Philadelphia inmate sets record for being held without trial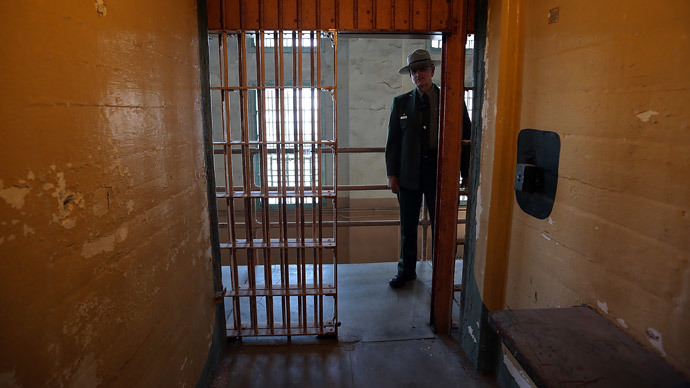 A man who was held in Philadelphia's prison system without trial for seven years – the longest-ever such term in the city's jails, it is believed – was moved to a nursing home on Monday, two years after he was deemed not competent to stand trial.
Marvae Dunn, 68, was arrested in April 2007 for shooting his sister-in-law in North Philadelphia, according to Reuters. Weeks after his arrest, he suffered a series of strokes that left him unable to walk or speak.
In May 2012, Dunn was declared unfit to stand trial, court records say.
"As far as I know, nobody has stayed this long in city jails," said Common Pleas Court Judge Benjamin Lerner, who ordered Dunn's transfer.
Lerner said at the time of the order that he would hold "those responsible" in contempt for Dunn's lengthy stay in jail if Dunn was not moved to a psychiatric facility. Yet Dunn stayed in the city jail system for two more years.
One reason Dunn may have slipped through the cracks, Lerner said, was the city's reduction of the number of available beds for prisoners at psychiatric facilities. In addition, Lerner's need for a wheelchair and dialysis likely made finding an adequate nursing home more difficult.
Dunn likely suffered from mental illness before his arrest, Lerner said.
"I'm not sure how anyone decided he was competent for a preliminary hearing," he added.
Philadelphia's jail system holds over 8,000 inmates awaiting trial or serving sentences of two years or less. About one in five inmates in city jails have been diagnosed with mental health issues, according to the Bureau of Justice Statistics.
Dunn spent the majority of his incarceration in the jail system's medical unit, according to Bobby Hoof, Dunn's defense attorney since March 2013.
"Most of the people in medical ward have emotional issues," Hoof said. "He didn't cause any problems. He was just there, and everybody knew him."
You can share this story on social media: