Retrial begins for Detroit cop who killed 7-year-old in 'Reality Show Shooting'
Jury selection began Monday in the retrial for a Michigan police officer accused of killing a 7-year-old girl during a 2010 raid on her house while being followed by a reality-TV camera crew. The cop is charged with involuntary manslaughter.
Joseph Weekley was charged with involuntary manslaughter for shooting Aiyana Stanley-Jones as she slept on a couch the night of May 16, 2010. Weekley was among a group of Detroit officers executing a search warrant on a home where they hoped to find a 17-year-old murder suspect. They threw a flash grenade inside the home hoping the bright light, smoke and vibrations would confuse the occupants before the officers entered.
Stanley-Jones was shot seconds later, with Weekley later testifying that he heard a noise from the couch "like somebody's out of breath" before Aiyana's grandmother, Mertilla Jones, attempted to push the gun away. Jones denied she made a move for the gun and claimed police intentionally murdered Stanley-Jones.
A member of the Detroit Police Special Response Team at the time, Weekley was trailed by a crew filming for the television show, "The First 48." The A&E reality show, in the vein of "Cops," follows simultaneous murder investigations and depicts real-life scenarios from an investigator's perspective.
"I replay this every day in my head," Weekley testified in his first trial. "There's nothing else I could have done differently."
Jurors deadlocked on Weekley's fate during his 2013 trial, which was subsequently declared a mistrial in June of that year. The jury deliberated for three days before admitting they could not come to an agreement.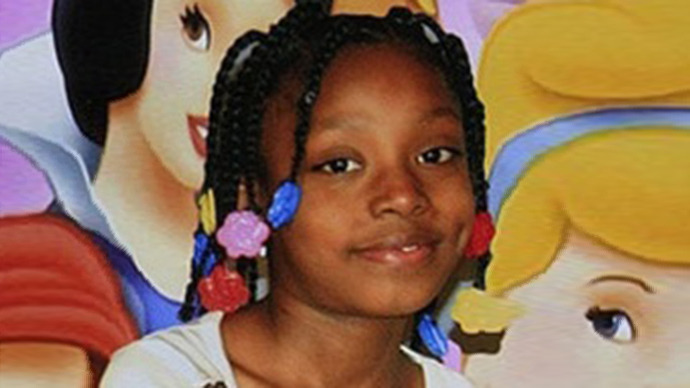 Last Wednesday, Wayne County Judge Cynthia Hathaway refused to grant a delay in Weekley's retrial until 2015. Defense lawyer Steven Fishman had asked for the postponement "to preserve Officer Weekley's right to a fair and impartial jury" in the aftermath of the "media frenzy" over an officer-involved shooting in Ferguson, Missouri. Fishman believed that this summer's coverage could harm his client's chances, the Detroit Free Press reported.
In a court filing, Fishman said references to Aiyana's death have popped up in local news stories about the Ferguson shooting and the use of military gear by police departments. He also referred to a case from the 1990s in which a higher court said that one factor that could spoil a jury pool was "inflammatory publicity."
Ron Scott, with the Detroit Coalition Against Police Brutality, criticized how much time has passed between the girl's killing and the second trial.
"It's taken too long," he told the Freep.
Along with involuntary manslaughter ‒ a felony ‒ Weekley also faces charges of careless discharge of a firearm causing death, a misdemeanor.
You can share this story on social media: