'Until death do us part': Groom nearly falls from cliff during marriage vows (VIDEO)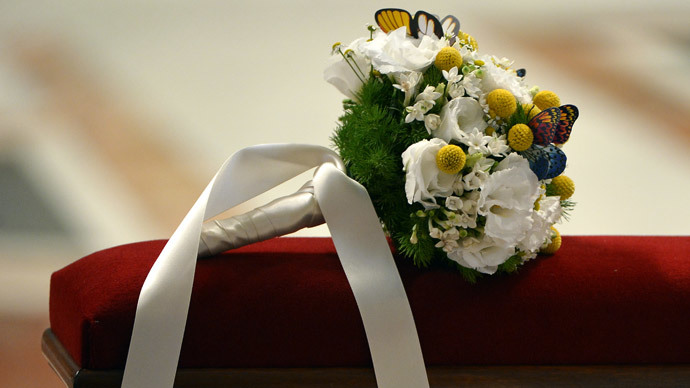 A groom got dangerously carried away at a cliff-top wedding – and almost fell off. Luckily his bride did not let go.
Peter Bolton was reading his vows to his bride, Faith, on the edge of the 9,117-feet tall Atalaya Mountain in Santa Fe in New Mexico.
The moment he opened his hands, evidently to embrace his bride, he started losing his balance. He might have fallen off the cliff, never ending his vows, if not for her.
Faith managed to grab Peter's hand and save him. The breathtaking moment was caught on video.
This marriage was not the first for the couple. Faith and Peter were originally married back on August 22, 2009, but decided to renew their vows in 2014.
According to Peter, the incident made him "think sometimes people are meant to be together."