Single Americans become majority for first time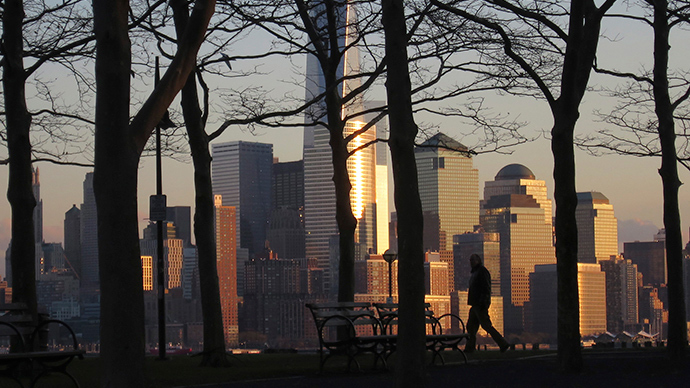 More people in the United States are apparently leaving wedding rings sitting in jewelry stores, as new data shows a majority of American adults are now single.
Specifically, about 50.2 percent of American adults over the age of 16 – roughly 124.6 million people – were single in August, according to a new Bureau of Labor Statistics report cited by Bloomberg. This marks the first time that single Americans make up the majority of the adult population since the government began tracking the data 38 years ago.
In 1976, single Americans made up 37.4 percent of the adult population. The number of individuals who have never been married also rose to 30.4 percent, up notably from 22.1 more than three decades ago. Divorced Americans, meanwhile, now compose 19.8 percent of the population, compared to 15.3 percent in 1976.
As these numbers continued to rise, economist Edward Yardeni said the development will have significant ripple effects for the economic, social and political scenes in the United States.
According to Yardeni, who penned a letter to clients on Tuesday, single Americans as a group generally prefer to rent housing rather than own it outright, and they are less likely to have children. These trends mean that changes in spending will also be on the way.
Although single Americans were not yet the majority in 2012, a report by Fortune at the time had already started documenting some of these changes, noting that so-called "Singletons" were contributing close to $2 trillion to the US economy every year.
"They spend more discretionary dollars than their married counterparts," Eric Klinenberg wrote for the magazine. "Their average per capita annual expenditure was $34,471 in 2010, according to the federal Consumer Expenditure survey, compared with $28,017 for married individuals without kids and $23,179 per person in the highest-spending families with children."
Yardeni also said that the rise of single households could be making the income inequality gap seem worse than it really is.
"While they have less household earnings than married people, they also have fewer expenses, especially if there are no children in their households," Yardeni wrote, according to Bloomberg.
As single people are bolstering the economy in some ways, a continued trend of childless households could also mean significant challenges for the US population in the long term. As noted by TheBlaze, the choice to have fewer children has left countries like Japan facing big demographic problems, as fewer people are left to replace those who retire and leave the workforce.
Meanwhile, the Census Bureau found that in 2013, the US population grew at its lowest rate since the Great Depression, primarily due to low birth rates and lower immigration activity as a result of a slow economic recovery.
You can share this story on social media: