​NY judge pelted with hate letters after giving anti-drone protester 1yr jail time
A small-town New York judge – who recently sentenced a grandmother to one year in jail over her involvement with an anti-drone protest near a US military base – is receiving a barrage of hate and anti-Semitic e-mails from people all across the country.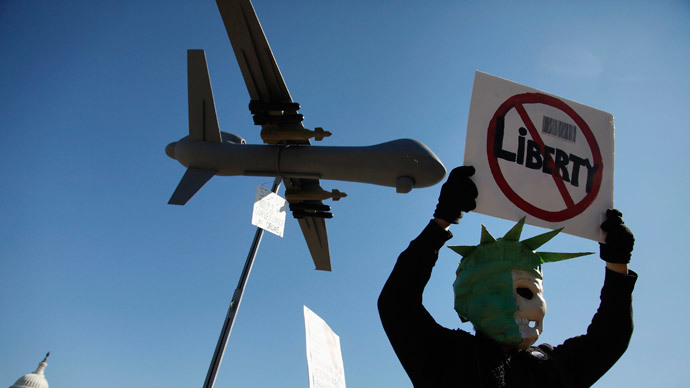 "Are you considering a career change moving to Israel to judge Palestinian rock throwers, for 'Publicity at any cost, without any regard for the rules of society?'" reads one of the e-mails sent to DeWitt Town Judge David S. Gideon, who is Jewish. Another statement called him a "Nazi."
This incident stems from a case involving a grandmother of three – 58-year-old Mary Anne Grady-Flores – who was charged in July with a second-degree criminal count for violating an order of protection while protesting with the Upstate Coalition to Ground the Drones at the Hancock Air Base back in October 2012.
People expressed their outrage in the emails to Judge Gideon, with letters coming from different states across the US. These letters were acquired through a Freedom of Information Act request by Syracuse.com
Some of the reactions included harsh swearing while others questioned the judge's understanding of the Constitution.
"This Judge bring shame to our Country – he stands in opposition to moral law, the Nuremberg protocols and other International Law statutes," and comments like, "Judges and military tribunals like this should be disrupted and confronted," are just some of the feedback he received.
It is fairly unusual for town justices to receive letters like this, the New York State Magistrates Association president, Amel Jowdy told Syracuse.com. The judge himself declined to comment because the case is ongoing.
Peace activists have been protesting in the town ever since 2010, when a squadron of Reaper drones was deployed at the base. Since then, several dozen people have been arrested.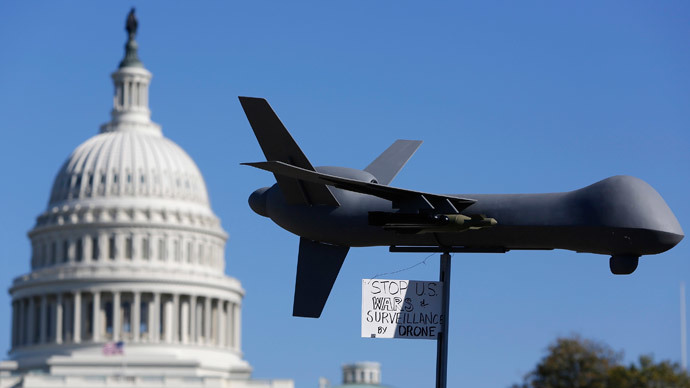 The protesters at the Air Base said they are attempting to educate New Yorkers and military personnel about the effects of drones piloted from the base. Members adhere to nonviolent direct action, though some have been arrested and served jail time.
"The drones violate international laws such as the Geneva Protocols and Convention, which protects civilians around a war zone. The US ratified those treaties with 193 other nations, and the Nuremberg principals say it is a citizen's responsibility to expose and imped a nation's war crimes. If an individual fails to, that that individual is complicit," Judy Bello from the Upstate Coalition to Ground the Drones and End the Wars told MintPress News.
President Barack Obama said during a speech at the National Defense University in May 2013 that the use of drones is covered by both domestic and international laws.
Back in 2012, Grady-Flores was arrested along with 15 others for blocking the entrance to the base. At their arraignment, they were issued with orders of protection barring them from going near Col. Earl Evans, the mission support commander at the 174th Attack Wing of the New York Air National Guard, according to Syracuse.com.
The protection order was valid for one year, but in February 2013 Grady-Flores, along with 11 other protestors, were detained at another protest near the base. In 2014, they were all sentenced by Judge Gideon to 15 days at the Jamesville Penitentiary after being found guilty of disorderly conduct.
They had also been charged with trespassing, but Gideon dismissed the charge due to conflicting testimony given over the location of the boundaries.
Grady-Flores, however, went to trial in May 2014 on that second charge, and despite arguing she was only at the base to photograph protestors and didn't know the constraints of the order of protection, she was found guilty.
On July 11, Grady-Flores was sentenced to one year at the Onondaga County jail in DeWitt Town Court. There was a stay on the sentence after a hearing and Grady-Flores was released on a bail of $5,000. The case will go to appeals.
You can share this story on social media: