Former Obama press secretary Jay Carney joins CNN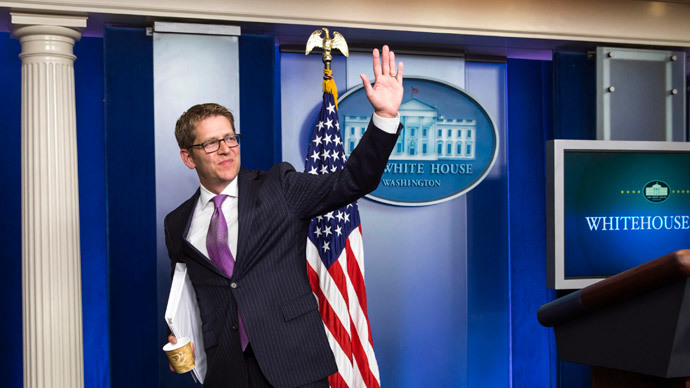 Former White House press secretary Jay Carney has joined CNN as a contributor, adding to the lengthy list of connections between the Obama administration and the press corps.
Carney, who was a longtime journalist before succeeding original Obama White House press secretary Robert Gibbs in 2011, will begin work with CNN on Wednesday night, Politico reported, when President Barack Obama will address the militant group Islamic State, also known as ISIS or ISIL.
Carney's move back to the news game was predicted by at least one New York Times interviewer, who recently asked him, "Now that you're leaving your job as White House press secretary, do you know which cable news network you're going to be a pundit for?"
Carney, who resigned from his post in the White House this summer, heads for cable news just like his predecessor Gibbs, who signed up with MSNBC after leaving the administration.
The Obama administration has been criticized for having too many ties to journalists covering the US government, as the Washington Post previously detailed.
Despite accusations of cozy relations with media, the administration has taken heat from journalists for alleged censorship and intimidation. Dozens of journalism groups sent a letter to the White House in July claiming the Obama administration engages in politically-motivated suppression of information despite the president's pledge of historic transparency.
The Obama administration has also been criticized for using the punitive, World War I-era Espionage Act to punish whistleblowers who leak classified government information to journalists, in effect chilling press freedoms.
Media outlets have been chastised for seeking out voices connected to powerful figures, eschewing trained journalists for celebrity reporters. NBC, for its part, has given lucrative jobs to two daughters of former US presidents, Chelsea Clinton and Jenna Bush Hager.
You can share this story on social media: