US spy frenzy continues: Judge orders release of Obama's seventh Espionage Act prisoner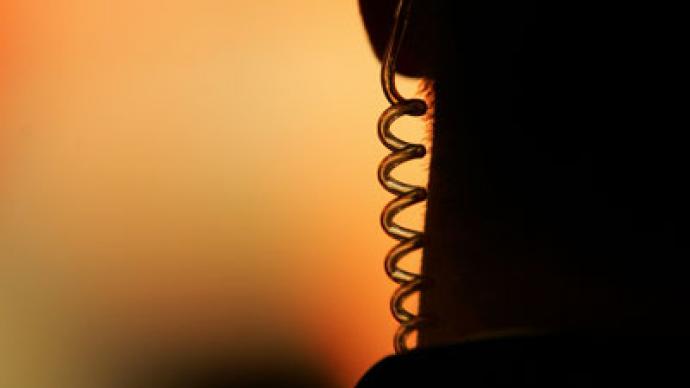 Spy fever with US federal prosecutors is passing McCarthy-era levels, as the Obama administration's seventh Espionage Act case charges an American with mishandling classified documents. The case is notable for its total lack of evidence of espionage.
A federal judge has released a linguist contracted by the Navy from jail and ordered him to remain within 25 miles of the Washington, DC area after he pleaded not guilty to charges of possessing classified documents without authorization.James Hitselberger, a translator of Arabic for the Navy, was contractor for work with the Joint Special Operations Task Force-Gulf Cooperation Council. He was employed in a unit conducting "unconventional" warfare, counterterrorism and special reconnaissance.Last month, the FBI claimed that during his service, Hitselberger had copied documents that revealed troop activities and gaps in the US intelligence in Bahrain.Prosecutors argued on Wednesday before a judge that Hitselberger should remain in jail for his suspicious behavior following his dismissal from his post in Bahrain. The prosecution said that after being confronted for copying the documents, Hitselberger interrupted a planned trip to the US, instead spending months in Europe. He was apprehended in October after in Kuwait, where he was denied entry and deported to the US."He keeps not coming back when he has the opportunity to come back," Prosecutor Jay Bratt argued to judge Rudolph Contreras. "He knew that he was in a bad situation," Politico reports.Contreras responded, "There was no legal requirement that he return to the US… to flee you have to flee from something."The judge also said that Hitselberger was evidently planning to collect his possessions in Bahrain when he was deported by Kuwaiti forces acting on US request."It just doesn't seem plausible, unless you're an idiot, that to try to avoid justice you would go to a military base," the judge said.The linguist was charged in a criminal complaint in August, but investigators chose not to inform him of that fact.The US government will now seek a superseding indictment in the case sometime after the new year.The Obama administration has promised to enhance "whistle-blower laws to protect federal workers." With this seventh case, the administration is now better described as a record-breaker when it comes to silencing and prosecuting such people. Among the most noted cases being tried under the Espionage act include Bradley Manning, who is accused of passing classified material to the whistleblower website WikiLeaks; and John Kiriakou, a former CIA officer suspected of leaking information to journalists about colleagues involved in "enhanced" interrogation programs, commonly known as torture.  The Espionage Act of 1917 was created to charge Americans who helped the country's enemies. Prior to Obama's time in office, it had only been used three times, to prosecute government officials who had leaked classified material.
You can share this story on social media: