Iraq renews attempts to seize Kurdish 'ghost ship' oil tanker in US court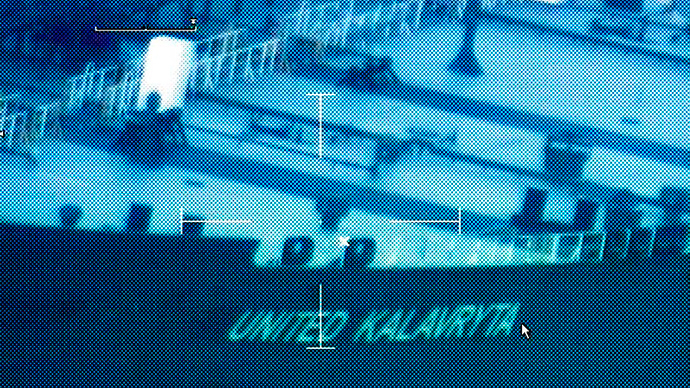 Iraq has refiled in US court in an attempt to control a Kurdish crude oil tanker that has been stationed around 60 miles off Texas since late July. The refiling comes days after the court said it lacked jurisdiction to seize the cargo.
Iraq has urged a US district court to intervene and take control of the United Kalavrvta tanker's cargo until the dispute is resolved, according to Reuters, claiming that the US court does have jurisdiction given the case involves business conducted in the United States.
"This Court has subject matter jurisdiction over the claims against John Doe Buyer," Iraq said in its motion. US District Court Judge Gray Miller invited Iraq to replead the case.
The Iraqi government - which says it has sole rights to export crude oil in the country - has deemed the shipment of Kurdish crude oil illegal. Baghdad filed a lawsuit in the US in June, preventing any purchaser from unloading the Kurdish shipment.
The Kurdistan Regional Government has yet to say if it owns the tanker, according to Iraq. Kurds have argued that the sale of their crude is essential to their dreams of an independent Kurdistan – while the US State Department has publicly backed Baghdad's stance.
When Iraq's government initially filed the lawsuit over United Kalavrvta, US District Judge Nancy K. Johnson ordered the seizure of the tanker's $100 million payload, but only if the tanker entered the territorial waters of the US.
On August 28, the US Coast Guard said its AIS ship tracking system reported having no known position for the United Kalavrvta. It is alleged that the Kurd tanker switched off its transponder to avoid detection.
The tanker now sits off the coast of Texas awaiting the results of litigation.
Kurdish oil tankers have previously switched off their electronic transponders, essentially making their movements impossible to track.
Last month, a Kurdish tanker carrying crude disappeared from satellite tracking north of Egypt's Sinai, only to reappear empty two days later near Israel. In July, a tanker offloaded part of its cargo of Kurdish crude onto another ship in the South China Sea.
As recently as June, Iraq's central government made an attempt at barring Kurdish oil sales but it was ultimately rejected by Iraq's Supreme Court.
You can share this story on social media: