Facing 'abstract threat': Germany to arm Iraqi Kurds against Islamic State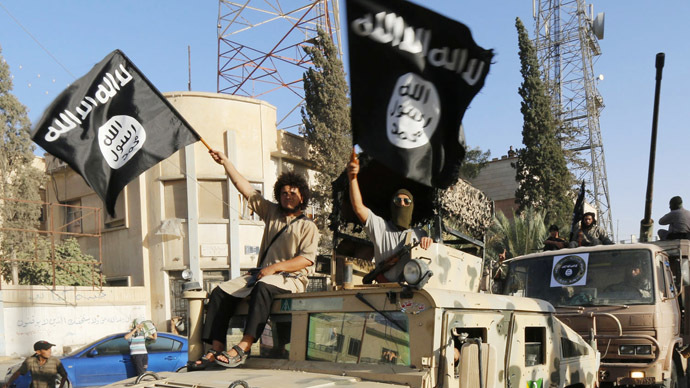 Germany is facing an "increased abstract threat" stemming from hundreds of people who joined extremists in Syria and Iraq and may eventually return to hit Germany, domestic intelligence warns, as Berlin approves arming Kurdish forces deterring IS in Iraq.
"We have to assume ... that there may well be people who return and commit attacks," the head of the Federal Office for the Protection of the Constitution, Hans-Georg Maassen, told Deutschlandfunk radio, adding that there was an "increased abstract threat" of attacks in Germany.
READ MORE:UK raises terror threat to 'severe', Cameron says 'attack likely'
At least 25 jihadists have already come back to Germany, with more than 400 Germans currently believed to be fighting there, Maassen told the radio. In Syria he said, at least five Germans are known to have committed suicide attacks, something that is "simply not acceptable from a German point of view."
The head of domestic intelligence service said that the Islamic State attracts much more fighters from abroad than any other extremist organization due to their "brutality" and "radicalism."
"[Islamic State are] far more attractive than Jabhat al-Nursa, the al-Qaida offshoot in Syria. What attracts people is their high brutality, their radicalism, their strictness," Maassen said as he stressed the necessity to cooperate with Turkey a key transit hub of foreign born nationals traveling to fight in Syria and Iraq.
Meanwhile Berlin has approved 70 million euros in funds for arming Kurdish forces in Iraq who are struggling to contain Islamic State advances.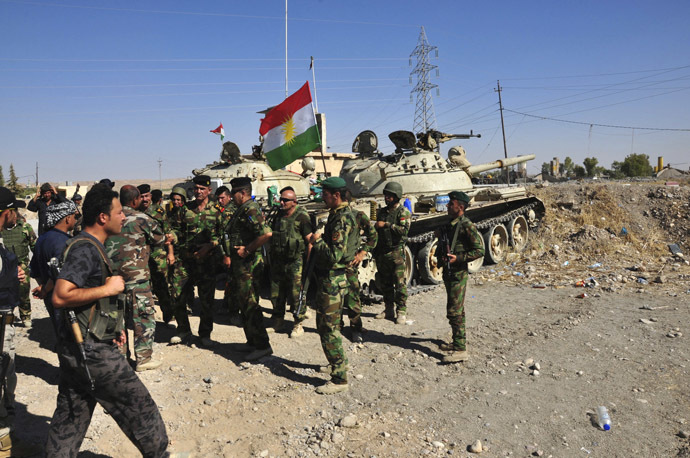 By the end of September Germany will send them 30 portable "Milan" anti-tank missile complexes and 200 Panzerfaust 3 bazookas, 8,000 G3 and G36 assault rifles with ammunition, as well as five heavily armored Dingo infantry vehicles. The equipment will also include hand grenades, mine-clearing, night-vision goggles, field kitchens and tents.
"The delivery is planned so, that we will at first arm the larger troop of around 4000 soldiers in such a way, that the personal protection of soldiers will be achieved, for example helmet, body protection, glasses," said Defence Minister Ursula von der Leyen, as Berlin pledged to send 50 million euros in humanitarian aid to the region.
"The strategic goal is that the Peshmerga on the one hand would be able to hold their positions against the attacks of the IS, and possibly also in limited size recapture the lost territories," the minister added.
The delivery will take place in three stages while training will presumably take place in Germany or near Arbil, where Berlin deployed six of its advisers.
"The lives of millions of people, the stability of Iraq and the whole region and ... due to the high number of foreign fighters, our security in Germany and Europe are being threatened," read a government statement. "It is our humanitarian responsibility and in the interests of our security to help those suffering and to stop the IS."
The decision to send weapons to Iraq marks a major shift in German foreign policy, which after WWII has been reluctant to join military operations overseas. The German opposition has warned the weapons could end up in the wrong hands and parliament will debate the aid on Monday.
You can share this story on social media: