One million barrels of Iraqi oil 'stranded' off coast of Texas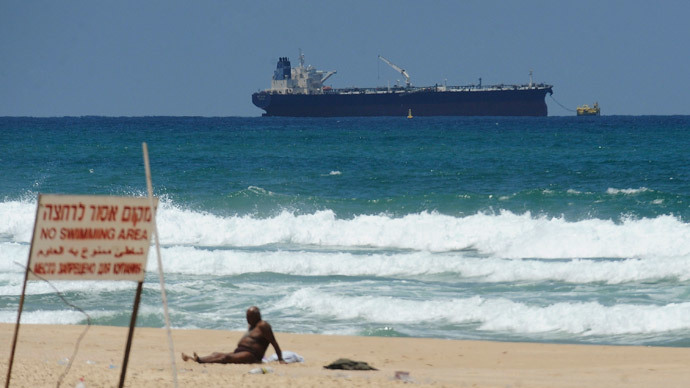 A ship containing roughly one million barrels of crude oil from Iraq's Kurdistan region is in a state of limbo off the coast of the United States, as its entry is prohibited due to a lawsuit filed by Iraq's central government.
According toAl Jazeera, Baghdad has filed a lawsuit in Texas claiming the oil – which was sold by northern Iraq's Kurdish region without the permission of the central government – and insisting that it is the only authority in Iraq capable of selling the country's resources.
Although US District Judge Nancy K. Johnson has ordered the seizure of the $100 million shipment, she also said that unless the tanker enters the territorial waters of the US it's out of American jurisdiction.
As the Associated Press noted, if the ship moves closer, a US Marshal has been ordered to confiscate the cargo.
As Iraq continues to face violence and turmoil due to the advances of the Islamic State of Iraq and Syria, the relatively stable Kurdistan region has used the moment take control of areas in Kirkuk that are flush with oil. The Kurds have long wished for independence from Iraq, and in May sold 1.05 million barrels of oil to Turkey, keeping the profits for themselves and triggering criticism from the central government.
Back in June, an attempt by Iraq's central government to make Kurdish oil sales illegal was shot down by the country's Supreme Court.
In response to Johnson's ruling – which also stressed the involved parties to resolve the situation in their native country – Iraqi Oil Ministry spokesman Assem Jihad reiterated Baghdad's claims to all of the country's oil.
"The Iraqi government considers these oil shipments to be illegal and we hope that everybody in the world will respect our measures," he told the AP.
For its part, the US State Department has publicly backed Baghdad's assertion, though it has not barred companies from purchasing oil from the Kurds. It has, however, cautioned that doing so could result in legal action.
"We believe that Iraq's energy resources belong to the Iraqi people and certainly have long stated that it needs to go through the central government," State Department spokeswoman Jen Psaki said on Monday, as quoted by the AP.
Whether or not the Kurds are successful in their bid for independence remains to be seen.US officials have raised concern over the possibility that Iraq could be broken up into multiple parts, while others – including Israeli Prime Minister Benjamin Netanyahu – have voiced support for the Kurds, arguing they are effectively an independent state already.