National security reporter shared drafts with CIA press office, emails reveal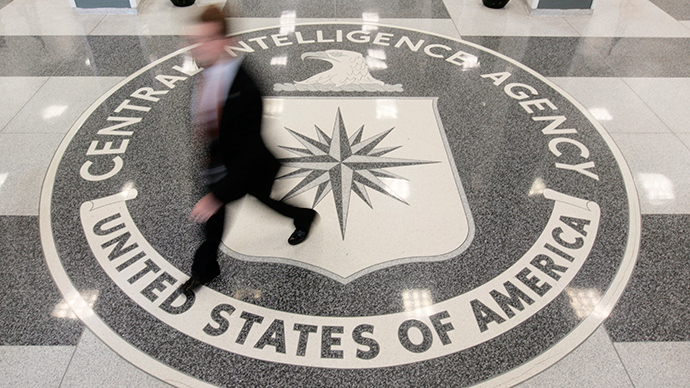 Emails released by The Intercept on Thursday between an American national security reporter and the Central Intelligence Agency's public affairs staff shows the existence of "a closely collaborative relationship," the news site reported.
Using Freedom of Information Act requests, The Intercept obtained a trove of emails sent between the CIA's press office and a handful of acclaimed American journalists, the likes of which have revealed questionable conduct on the part of one reporter in particular.
Ken Silverstein wrote for The Intercept that the emails show that Ken Dilanian — a former Los Angeles Times security reporter who began working for the Associated Press in May — provided drafts of his articles concerning the CIA with the agency ahead of publication, and at times wrote the spy office to present officials with opportunities to be represented in a positive light.
"I'm working on a story about congressional oversight of drone strikes that can present a good opportunity for you guys," Dilanian wrote in one 2012 email obtained by The Intercept. The drone articled, Dilanian added, would be "reassuring to the public" after watchdog groups reported that the agency's covert use of unmanned aerial vehicles to strike targets overseas had caused mass civilian casualties that went unacknowledged by the CIA.
In another email from that April, Dilanian sent the CIA press office an advance draft of a story he was preparing about the deployment of agency personnel, private contractors and special operations troops to Yemen, and presented the recipient once again with the opportunity to "push back on any of this."
Days later, Dilanian wrote the press office again with an updated draft and the question: "does this look better?"
Further instances of this collaboration shown by the Silverstein include an occasion when Dilanian wrote the head of the CIA's press office, according to the emails, to tell her that he was working on an article "that is in your interest." In the midst of an escapade that attracted negative attention to the CIA after it was revealed that government officials shared sensitive details with Hollywood filmmakers working on a movie about the mission to kill Osama bin Laden, Dilanian asked for comment to show "that this latest episode is hardly a scandal."
"Dilanian has done some strong work and has at times been highly critical of the CIA," Silverstein wrote for The Intercept. "But the emails reveal a remarkably collegial relationship with the agency," he wrote later, in that the journalist "routinely submitted drafts and detailed summaries of his stories to CIA press handlers prior to publication."
"I shouldn't have done it, and I wouldn't do it now," the reporter told the Intercept for Thursday's article. "[But] it had no meaningful impact on the outcome of the stories. I probably should've been reading them the stuff instead of giving it to them."
Glenn Greenwald, the editor of the Intercept who has famously worked with former intelligence contractor Edward Snowden on a series of articles exposing the operations of the US National Security Agency, wrote on Twitter that the emails "have to be read to be believed."
These emails - & subservient collaboration - between CIA & reporter @KenDilanianAP have to be read to be believed https://t.co/sNbL5D5h0L

— Glenn Greenwald (@ggreenwald) September 4, 2014
You can share this story on social media: