US vows to avenge Sotloff's death after confirming authenticity of execution video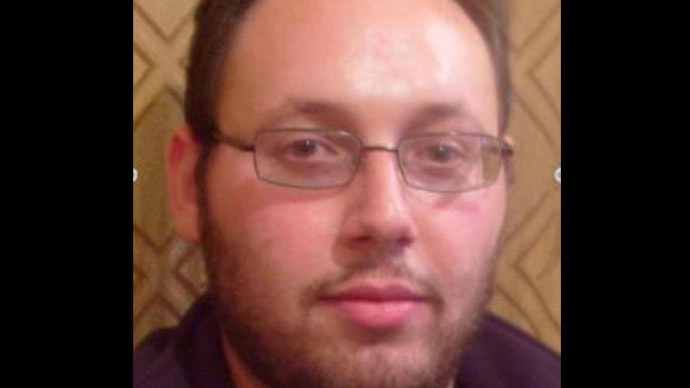 The White House on Wednesday confirmed the authenticity of a video depicting an Islamic State militant beheading American journalist Steven Sotloff and vowed to bring the killers to justice.
Caitlin Hayden, a spokesperson for United States National Security Council, said in a statement that "The US intelligence community has analyzed the recently released video showing US citizen Steven Sotloff and has reached the judgment that it is authentic."
Video footage surfaced to the web less than 24 hours earlier showing a masked man from the group formerly known as ISIS taking a knife to the neck of Sotloff, a 31-year-old freelancer who disappeared in Syria a little more than a year ago.
Tuesday's video marks the second time in just as many weeks that an American journalist has been gruesomely murdered on camera by members of the Islamic State and, according to a statement read by Sotloff moments before his death, is a direct consequence of the US government's ongoing military assault against the group — the likes of which have involved no fewer than 100 air strikes so far, according to US State Dept. accounts.
"As your missiles continue to strike our people, our knife will continue to strike necks of your people," the executioner said before beheading Sotloff. A third hostage, David Cawthorne Haines of the UK, could be next, the masked killer warned in this week's clip.
Speaking publicly for the first time about the Sotloff video, US President Barack Obama said Wednesday that the administration's objective is now to "degrade and destroy" the Islamic State.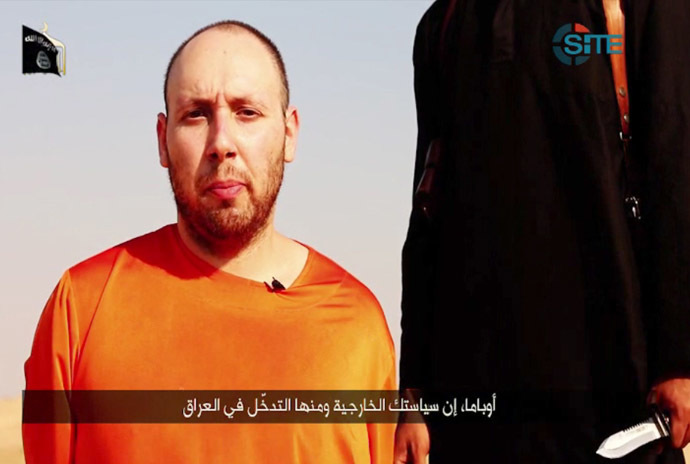 "It's not only that we're going to be bringing to justice those who perpetrated this terrible crime against these two fine young men," Pres. Obama said during an address in Tallinn, Estonia, according to the New York Times. "The United States will continue to lead a regional and international effort against the kind of barbaric and ultimately empty vision" the group represents.
"Whatever these murderers think they will achieve by killing innocent Americans like Steven, they have already failed," the president said. "Their horrific acts only unite us as a country and stiffen our resolve to take the fight against these terrorists."
After Estonia, the president will next travel to Wales where he plans to further discuss the Islamic State issue, among other concerns, with NATO partners during a major alliance summit set to begin on Thursday. Already, UK Prime Minister David Cameron has vowed to avenge the Islamic State as well.
"I think what has happened to the two hostages so far and what may happen again in the future is utterly abhorrent and barbaric. These people need to understand we will not waver in our aim of defeating terrorism," PM Cameron warned, pledging further that the Islamic State will "be squeezed out of existence."
Meanwhile, the White House on Tuesday announced the deployment of an additional 350 military personnel to Iraq in order to further protect American assets, including the embassy in Baghdad.