Obama orders 350 additional troops to Iraq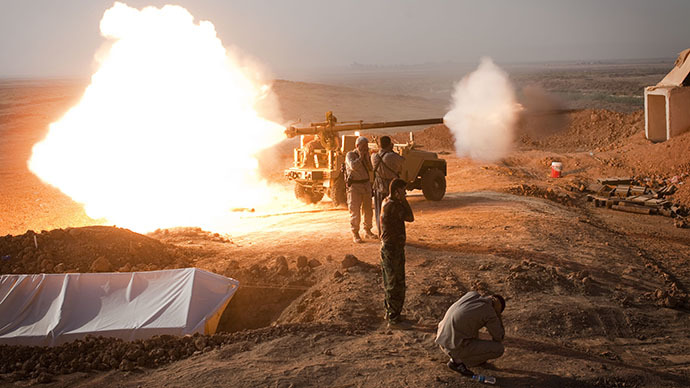 US President Barack Obama on Tuesday authorized the deployment of an additional 350 American troops to Iraq, where they will be charged with protecting US diplomats and facilitates in Baghdad.
According to Reuters, Pentagon Press Secretary Rear Admiral John Kirby said the deployment means that 820 American military troops will be operating in Iraq as part of the US effort to beef up diplomatic security against Islamic State militants.
In a separate statement, the White House press secretary added that troops will not serve in a combat role, and that the approval comes after a recommendation made by the Defense Department.
READ MORE: Second American journalist beheaded by ISIS terrorists
"The President has made clear his commitment to doing whatever is required to provide the necessary security for US personnel and facilities around the world," the statement reads. "The request he approved today will allow some previously deployed military personnel to depart Iraq, while at the same time providing a more robust, sustainable security force for our personnel and facilities in Baghdad."
The move comes as the United States looks to step up its efforts to combat the Islamic State extremist group – also known as ISIS or ISIL – in Iraq, which Obama has said represent a threat to the entire Middle East. The hardline extremist group began rapidly making territorial gains in western Iraq this summer and threatening the lives of tens of thousands of religious and ethnic minorities, sparking calls for the US to intervene.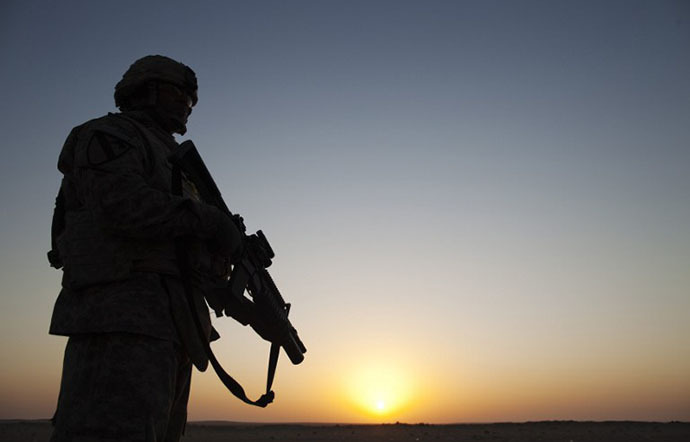 Aside from sending more troops to Iraq, the US will separately send Secretary of State John Kerry, Defense Secretary Chuck Hagel, and President Obama's counterterrorism adviser, Lisa Monaco, to the Middle East in order to build "a stronger regional partnership" between countries whose shared goal is to defeat the self-proclaimed Islamic State.
At the upcoming NATO summit in Wales, meanwhile, Obama will speak to allies about any further action that needs to be taken against the militants, as well as putting together an international coalition.
READ MORE: Iraq's retaken Mosul Dam could cause 500,000 deaths in days
The US military also announced on Tuesday that it had conducted its 124th airstrike in Iraq near the Mosul Dam, destroying or damaging 16 Islamic State vehicles. It is unclear whether there were any casualties as a result, though all of the American aircraft were said to have returned safely.
The Mosul Dam is a key strategic asset in Iraq, and was the subject of serious handwringing when it fell into the hands of the Islamic State earlier this summer, since its destruction could cause the deaths of hundreds of thousands of people. When Iraqi and Kurdish security forces retook the stronghold in August, it marked the first significant defeat for IS militants since the US re-entered the conflict with airstrikes.
News of the airstrike and of Obama's troop deployments comes after IS released a video on Tuesday depicting the beheading of a second American journalist, Steven Sotloff. The group then threatened to execute British aid worker David Cawthorne Haines unless Obama moves to retreat from Iraq.
You can share this story on social media: