Cop cam: Ferguson police to wear body cameras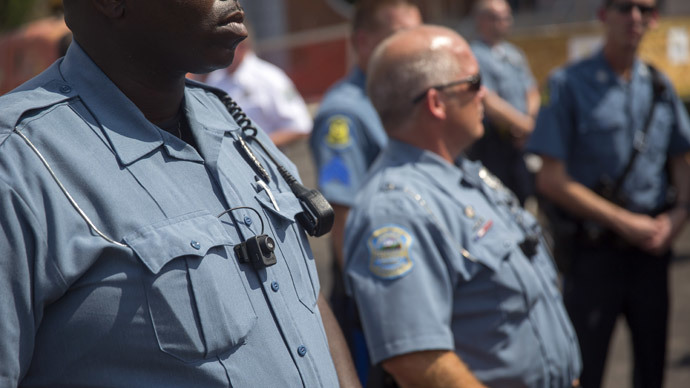 Following the shooting death of black teenager Michael Brown by a white police officer, which sparked three weeks of protests and violence, officers in Ferguson, Missouri, are now wearing body cameras to film their work.
There have been conflicting reports over exactly what transpired between Brown and Ferguson Police Officer Darren Wilson on August 9, with some witnesses claiming that the unarmed black teenager was attempting to surrender at the time of being shot, while others say he was struggling with the officer in an apparent attempt to seize Wilson's revolver.
NYC police chokehold death proves need for cop-cams - public defendant
Experts say police body cameras would help to provide an accurate account of police-involved incidents, possibly resulting in fewer incidences of police abusing their powers.
Body cameras are becoming increasingly standard gear among US police forces, with about one in six departments using the devices in some form, Scott Greenwood, an attorney at the American Civil Liberties Union, was quoted by ABC News as saying.
Safety Vision and Digital Ally donated mobile body cameras to the Ferguson police department in the hope of possibly preventing another outburst of violence hitting the streets of America.
"The city of Ferguson has gone through an unfortunate series of events and Safety Vision body cameras… will assist in capturing prima facie evidence for investigations involving vandalism, looting, and shots fired," Safety Vision said in a statement on its website.
Meanwhile, Digital Ally, which produces tiny cameras that fasten to the shirt of police officers and relay images back to a centralized location, reported last week a 387 percent surge in its stock price since the slaying of Michael Brown on August 9.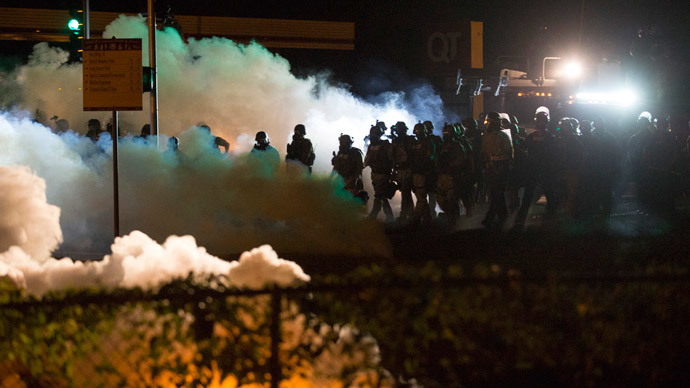 "Since Ferguson, inquiries have increased, conservatively, five-fold," Digital Ally CEO Stanton Ross told USA Today.

Human rights groups say the new technology has the potential to bring under control US police powers, which have come under increasing criticism for not only the introduction of military equipment, but military tactics as well.
"This is a technology that has a very real potential to serve as a check and balance on police power," Jay Stanley, senior policy analyst at the American Civil Liberties Union, told AP.
Ferguson Police Chief Tom Jackson told the St. Louis Post-Dispatch the video cameras are popular among his officers.
"They are really enjoying them," he said. "They are trying to get used to using them."

An online petition that would require all state, county, and local police to wear a camera while on duty has already attracted over 150,000 signatures.
Public Advocate Letitia James has endorsed video cameras for New York police officers following the death of Eric Garner as police attempted to arrest him for selling black-market cigarettes. A cell phone video captured the tragic incident, which showed one police officer applying an illegal chokehold on Garner.
The pilot program would cost $5 million and equip 15 percent of the city's police officers with the devices.
Meanwhile, a St. Louis County grand jury has begun hearing evidence into the Brown killing and the US Justice Department has opened its own investigation.
You can share this story on social media: