NRA's reaction to 9-year-old girl's fatal Uzi shooting: Kids should 'have fun at shooting range'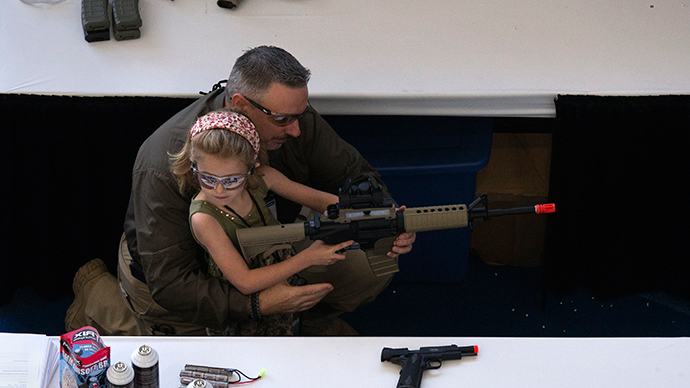 Powerful US gun lobby, National Rifle Association, took the opportunity to present on social media ways children can "have fun at the shooting range" following the horrific accidental killing of a shooting instructor by a 9-year-old girl in Arizona.
Charles Vacca - a 39-year-old shooting instructor at a combined fast-food restaurant and firing range called Bullets and Burgers in White Hills, Arizona - was fatally shot in the head on Monday when a young girl he was directing lost control of an Uzi in "fully-automatic" mode. The 9-year old was on vacation from New Jersey with her family.
On Wednesday afternoon, the gun lobby posted a link from its NRA Women account directing followers to an article titled "7 Ways Children Can Have Fun at the Shooting Range," from the magazine Women's Outdoor News.
The Huffington Post caught a screenshot of the tweet before @NRAWomen deleted it without explanation.
"(I)f children continually shoot the same bull's-eye target, they can become tired, exhausted or bored," the Women's Outdoor News article reads. "As the boredom sets in, the effort that goes into shooting can deteriorate."
Kids "want, or rather need, to have fun at the range," meaning target diversity is good to shake up their boredom, according to the article. It goes on to suggest animal-shaped targets for kids, or mutant and zombie targets, or targets that light up or change color.
"They can imagine they're getting rid of the monsters from their nightmares," wrote Women's Outdoor News.
At the time of the shooting, Vacca was standing next to the girl while he was showing her how to use the weapon.
Then the girl "pulled the trigger on the automatic Uzi, the recoil sent the gun over her head," said investigators, adding that Vacca was shot "accidentally" in the head.
He was airlifted to a University Medical Center in Las Vegas, Nevada, but didn't survive his injuries and was pronounced dead.
Jeff Frichette, director of training for The Range 702 in Las Vegas, said that "hypothetically" a 9-year-old would be able to shoot a fully automatic weapon, but it's a decision based on physical and safety guidelines.
The children must be "physically and mentally prepared" before they are allowed to shoot a fully automatic weapon, he added.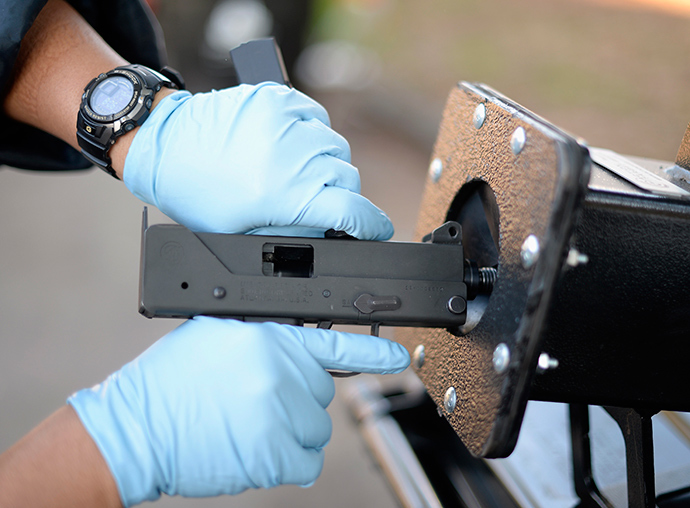 The Uzi is an Israeli open-bolt, blowback-operated submachine gun designed in the late 1940s. It is used as a personal defense weapon by artillery troops and officers, as well as a frontline weapon by light infantry assault forces.
The NRA would not comment on the deleted tweet, The Huffington Post reported.