Cornel West slams 'counterfeit' Obama's presidency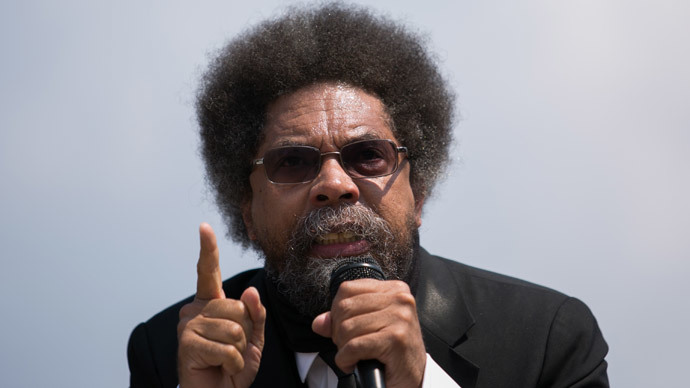 Cornel West, activist and professor at Union Theological Seminary, ripped Barack Obama's "Wall Street presidency," calling him another neoliberal "counterfeit" after posing as a progressive in his initial campaign for the White House in 2008.
"We ended up with a Wall Street presidency, a drone presidency, a national security presidency,"West told Salon.com's Thomas Frank.
"The torturers go free. The Wall Street executives go free. The war crimes in the Middle East, especially now in Gaza, the war criminals go free. And yet, you know, he acted as if he was both a progressive and as if he was concerned about the issues of serious injustice and inequality and it turned out that he's just another neoliberal centrist with a smile and with a nice rhetorical flair."
Public intellectual West lamented Obama's failure - or refusal - to attempt a revival of democratic principles at a time of "an empire in decline."
"Our culture is in increasing decay. Our school systems are in deep trouble. Our political system is dysfunctional. Our leaders are more and more bought off with legalized bribery and normalized corruption in Congress and too much of our civil life. You would think that we needed somebody—a Lincoln-like figure who could revive some democratic spirit and democratic possibility."
West said at a time of deep need for solutions, for a change of culture in the gilded halls of Washington, Obama was another "opportunist."
"It's like you're looking for John Coltrane and you get Kenny G in brown skin."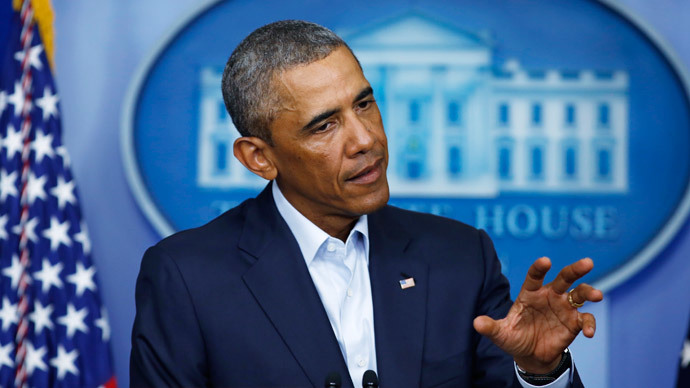 Looking back, West said he believes Obama's "motus operandi" has always consisted of seeking to placate the powers-that-be and to occupy the "middle ground," even though he acted the part of a transcendent figure during his campaign 2008, the year that saw the beginning of the Great Recession.
"And so what did he do? Every time you're headed toward middle ground what do you do? You go straight to the establishment and reassure them that you're not too radical, and try to convince them that you are very much one of them so you end up with a John Brennan, architect of torture [as CIA Director]. Torturers go free but they're real patriots so we can let them go free. The rule of law doesn't mean anything."
West also chided US Attorney General Eric Holder for his cozy relationship with Wall Street.
"Eric Holder won't touch the Wall Street executives; they're his friends. He might charge them some money. They want to celebrate. This money is just a tax write-off for these people. There's no accountability. No answerability. No responsibility that these people have to take at all."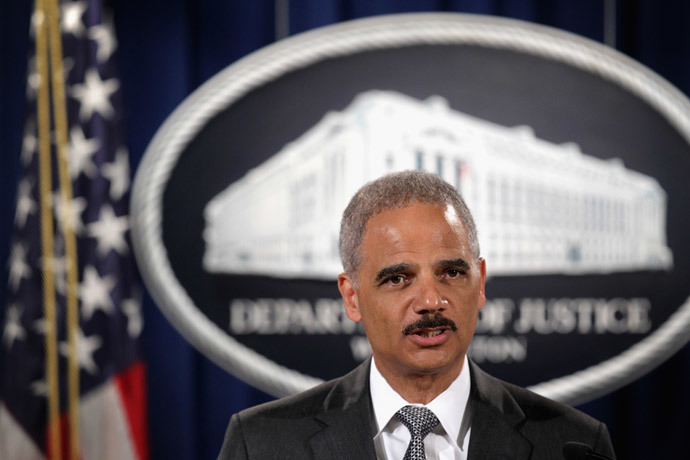 Acting as if there are no divisions in the US, that there is one "American family," as Obama has said, is part of the President's "temperament," West said.
"You don't try to act as if we have no divisions and we're just an American family, with the poor getting treated in disgraceful ways and the rich walking off sipping tea, with no accountability at all, and your foreign policy is running amok with Israelis committing war crimes against precious Palestinians and you won't say a mumbling word about the Palestinian children. What is history going to say about you? Counterfeit! That's what they'll say, counterfeit. Not the real thing."
Obama and Holder, both black men, were "completely silent," West said, following the police killing of unarmed African-American teenager Michael Brown in Ferguson. The incident was emblematic of "arbitrary police power" that is often trained on communities of color, he added.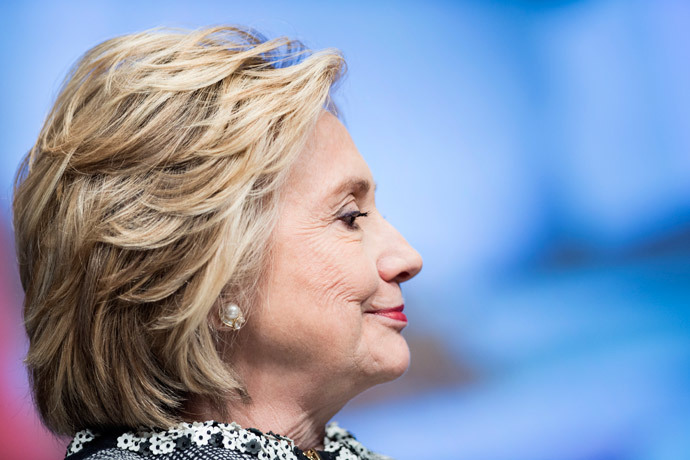 West said Holder will likely step down by the end of the year, as he is "concerned about his legacy as if he's somehow been swinging for black folk ever since he's been in there. That's a lie. He's been silent, too. He's been relatively silent. He's made a couple of gestures in regards to the New Jim Crow and the prison-industrial complex, but that's just lately, on his way out. He was there for six years and didn't do nothing."
The post-Obama era will be "an America in post-traumatic depression," West said, and the likely successor in the White House, "neo-liberal opportunist par excellence" Hillary Clinton, will be "much worse."
"Hillary Clinton is an extension of Obama's Wall Street presidency, drone presidency, national surveillance, national security presidency. She'd be more hawkish than he is, and yet she's got that strange smile that somehow titillates liberals and neo-liberals and scares Republicans. But at that point it's even too hard to contemplate."
You can share this story on social media: