Colorado governor retreats on fracking debate as elections loom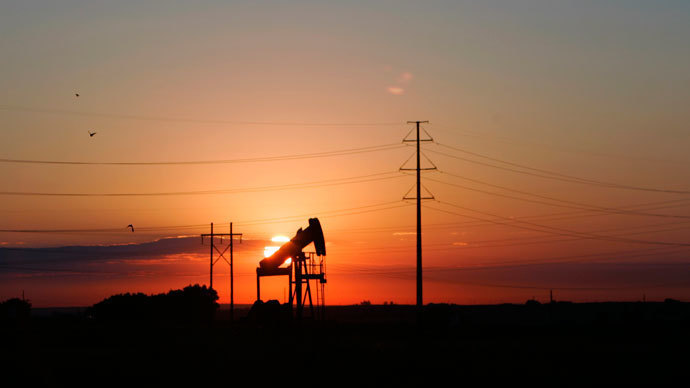 Two of Colorado's leading Democrats agreed to nix from the November ballot a set of anti-fracking initiatives that some members in the party believed would damage its candidates' chances of victory come Election Day.
Texas town goes head-to-head against energy groups over fracking
In a nod to party unity, Democratic Rep. Jared Polis agreed to drop his demands for anti-fracking legislation, instead throwing his support behind a new initiative from Gov. John Hickenlooper that would seek to create a special task force to address the concerns of people over fracking, a controversial method of extracting oil and gas that injects large amounts of water, sand and chemicals deep underground to unlock the resources.

In return for dropping the initiatives from the ballot, Hickenlooper said an 18-member commission would deliver its suggestions to lawmakers next year on how to resolve the standoff between communities and the energy companies.

Polis has spent his own money pursuing legislation that would have placed limits on fracking, including increasing the distance between residential areas and drilling operations from 500 feet to 2,000 feet (152 to 610 meters), and give local government more flexibility when dealing with the industry.

Hickenlooper – who is running for re-election in November's ballot - has largely sided with the energy companies, arguing that restrictions against drilling would weaken Colorado's economy.

"I think we can all agree that responsible oil and gas development in Colorado is critical to our economy, our environment, our health and our future," Hickenlooper said.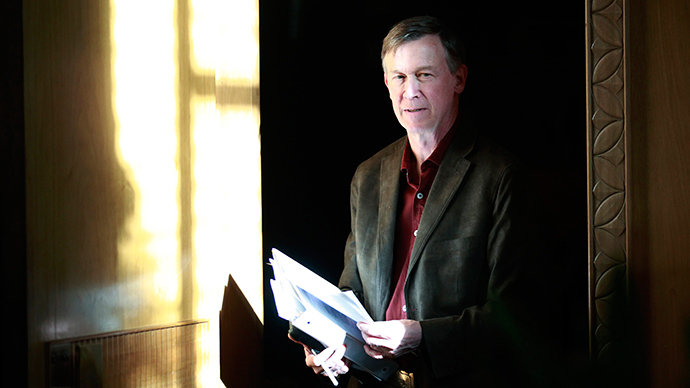 Polis said the governor's decision was "truly a victory for the people of Colorado and the movement to enact sensible protections and safeguards around fracking."

Hickenlooper, a former geologist with the gas and oil industry, has been hounded by 'fractivists' throughout his tenure. Last July, more than 100 anti-fracking protesters demonstrated outside the Democratic Governors Association to protest a lawsuit filed by drilling companies and, supported by Hickenlooper, to end a ban on fracking in Longmont, which is home to one of the largest natural gas fields in the country.

As part of a compromise to mend fences between pro-industry and anti-fracking groups on Monday, the governor announced the cancelation of the lawsuit

"He basically used the dismissal of the lawsuit as a measure of good faith," Longmont Mayor Pro Tem Brian Bagley told the Times-Call.

Meanwhile, proponents of fracking, many of whom support the Republican Party, may also have some reason to cheer the announcement, especially since fracking is becoming increasingly unpopular among many citizen and environmental groups. A vote on the issue in November may have ended the controversial drilling, thus depriving Colorado of a major source of economic growth.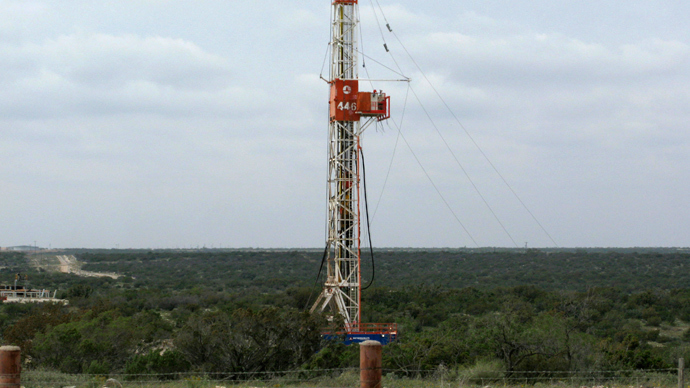 Nevertheless, the Republican Party issued a statement on Monday saying the deal proved that Democrats "want even more control over Colorado's already heavily-regulated energy industry."

Republican Rep. Cory Gardner, who is set to challenge Democrat Mark Udall for the Senate, said Monday that Polis "should have dropped these destructive initiatives long ago. I have opposed the anti-energy initiatives from the beginning and will continue to promote our state's robust and diverse energy portfolio," the Wall Street Journal quoted him as saying.

Some pro-drilling enthusiasts, however, declared their support for Hickenlooper's plan.

"This is an exciting turn of events," said Republican lawmaker Frank McNulty, who petitioned to prevent municipalities that ban fracking from receiving budgetary dollars that derives from fracking. "For months we've asked Polis to pull his initiatives in favor of a more constructive approach."

Meanwhile, two major energy groups, the American Petroleum Institute and the Colorado Oil and Gas Association, announced Monday they support the idea of a commission to address the issue.

Largely due to fracking, natural-gas production in Colorado in the past several years has surged 21 percent, while oil production has more than doubled, WSJ reported. Much of the new development has occurred north of Denver, inciting anger among many residents and causing some cities to ban the practice altogether - including four in Jared Polis's political district.