​'Disgusting decision': Gitmo guards to continue abusive groin searches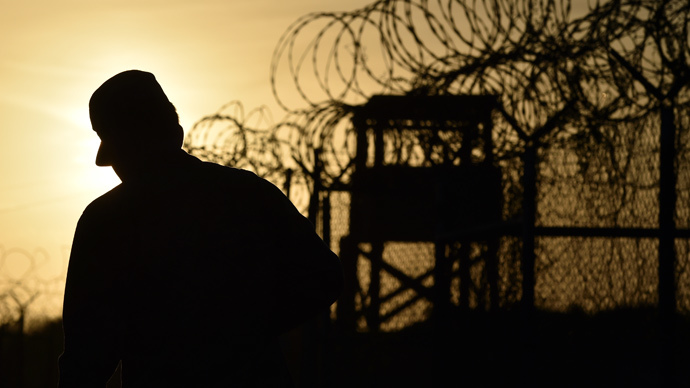 A US Court of Appeals has reversed a ruling that would have prevented Guantanamo detainees from overexposure to intimate searches, which many of them claim were instituted to discourage them from seeing their lawyers.
"Although we must not give prison administrators a free hand to disregard fundamental rights, this case is a far cry from instances where administrators have acknowledged their intent to extinguish prisoner rights and acted accordingly. The tenuous evidence of an improper motive to obstruct access to counsel in this case cannot overcome the legitimate, rational connection between the security needs of Guantánamo Bay and thorough searches of detainees," wrote Judge Thomas B. Griffith.
Before May 2013, guards would simply shake the underwear belonging to a detainee, to see if he was carrying contraband. Since then – likely as a result of Adnan Farhan Abdul Latif committing suicide through an overdose of smuggled medication – a stricter procedure has been instituted.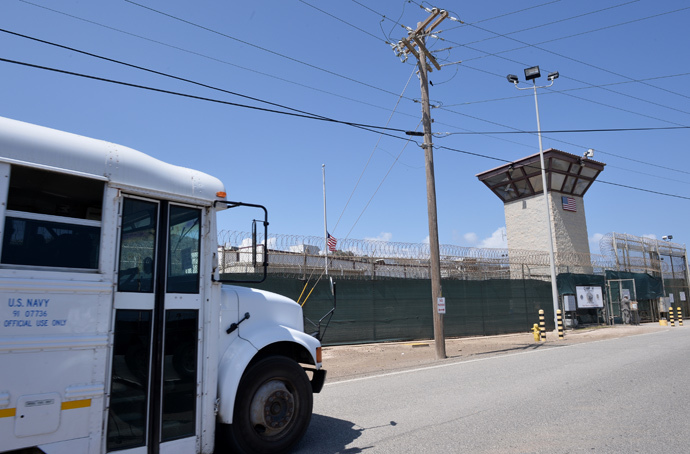 Now, when they want to see their legal counsel, detainees have to strip before the guard, before he slides his hand between the inmate's testicles and groin, with the procedure repeated when the meeting is over. Some counsels however say detainees are actually searched four times: prior to leaving the cell, upon arriving at the meeting room, then prior to leaving the meeting room, and again upon returning to the cell.
Lawyers for the inmates appealed the decision immediately, and in July 2013 Judge Royce C. Lambert said that the procedure was an "exaggerated response" to an unlikely means of passing contraband. But her ruling never came into force, after being stayed by the Court of Appeals for the District of Columbia.
And after the latest ruling by the same court, it will never be implemented at all. "It's a really disturbing and quite frankly a disgusting decision," said David Muraskin, a lawyer for two of the inmates, the New York Times reports.
US President Barack Obama has failed to deliver his promise to close down prison at the US naval base in Guantanamo Bay, Cuba, for two consecutive terms. Consequently, protests against torture practices in the detention facility continue.
After spending over a decade behind bars inside Guantanamo without a trial, many remaining prisoners continue hunger strikes, which the US Defense Department considers as "long term non-religious fasting."
So far protests brought prisoners no gains but for the right to challenge in the in US courts the force-feeding practices, though the appellate panel did not outright halt the procedures, which many consider uncivilized and torturous.