FL mother charged with neglect for allowing son to play in park unsupervised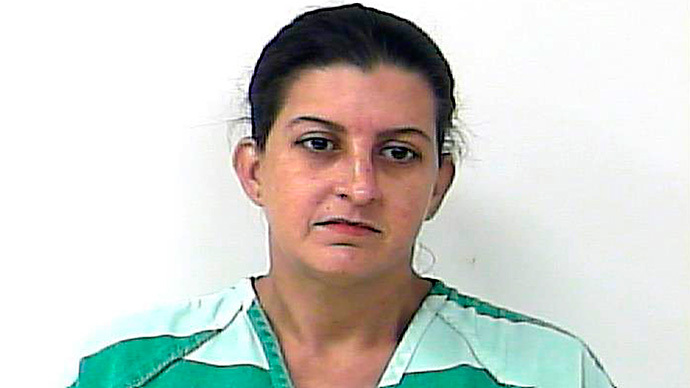 One Florida mother is going to think twice about letting her son go outside to play without supervision after she was recently arrested on charges of child neglect.
Police became involved in the situation when 7-year-old Dominic Gainey was spotted at a local pool on his way to a park about a half mile away from his home in Port St. Lucie. The boy's mother, Nicole Gainey, had given Dominic permission to go play at the park, but on his way a local lifeguards at the pool questioned him regarding her absence.
Spooked by the lifeguard's approach, the Associated Press reported that Dominic sprinted through a six-lane road and made his way to the park, where an officer intercepted him. The boy was asked if his mother regularly let him go outside alone, to which the boy – who had a cell phone around his neck and had just spoken with his mother – said yes.
Police then escorted Dominic home and arrested his mother, charging her with neglect and holding her until she paid a $4,000 bond.
Speaking with local news outlet Fox 6, Nicole Gainey said she was completely caught off guard, and intends to fight the charges.
"I'm totally dumbfounded by this whole situation," she said. "Honestly didn't think I was doing anything wrong," says Gainey, "I was letting him go play."
Although there's no official age cut-off for determining when a child is old enough to go outside alone, the police report on the situation states that Dominic was alone in the park and the officer told his mother that "numerous sex offenders reside in the vicinity."
"He just basically kept going over that there's pedophiles and this and that and basically the park wasn't safe and he shouldn't be there alone," Gainey said to Fox 6.
In response to the charges – which could reportedly leave Gainey spending years in prison – John Whitehead of the Rutherford Institute civil liberties group told the AP that the incident does not reflect poorly on Gainey, who is a "good mother."
"She lets her kid go play at the park for an hour or so, and now she may get five years in jail," he added to the Orlando Sentinel. "This doesn't seem to make any sense."
Gainey isn't the only mother to face allegations of neglect from authorities, though. As RT reported earlier this month, one South Carolina woman was placed in prison after she allowed her 9-year-old daughter to play in a local park unsupervised while she went to work.
When police responded to a call regarding the girl, they declared her "abandoned" and put her in the custody of the state while her mother was in jail.