System down: US visa database glitch creates global backlog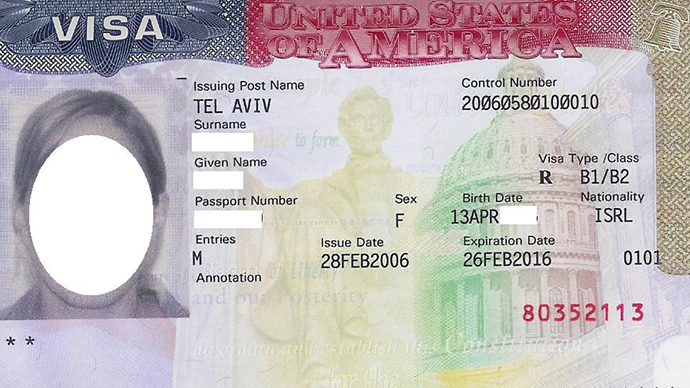 American visas have become literally unobtainable in all consulates worldwide for nearly two weeks as IT specialists have struggled to fix the country's malfunctioning consular database.
The US Consular Consolidated Database (CCD) at the State Bureau of Consular Affairs "is currently experiencing technical problems with our passport/visa system," US State Department deputy spokesperson Marie Harf revealed at a media briefing, adding that the database has actually been "experiencing intermittent performance issues for several months" now.
But the real problems emerged after the Bureau of Consular Affairs updated the software for the Oracle-based CCD on July 20, as had been recommended by the operating company.
"We patched it to try and address the issues," Harf said. "However, our database began experiencing performance issues shortly after maintenance was performed."
The system was down until July 23, when its operations were partially restored. The system is still not working at full capacity, however.
"We believe the root cause of the problem was a combination of software optimization and hardware compatibility issues," Harf said. "We believe there was no malicious intent. It's hardware and a software issue that we are working to fix," she said, rejecting the idea that the glitch could be a result of a cyber-attack.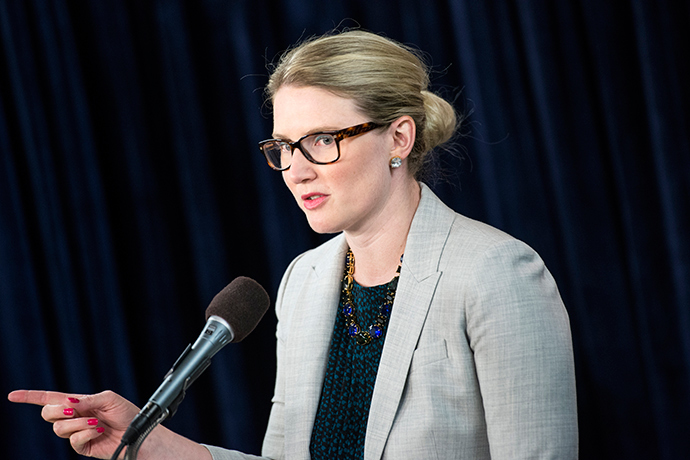 The glitch has already affected a large number of potential visitors to the US, as over 200 US consulates around the world issue thousands of visas on a daily basis, the Wall Street Journal said.
The problem is hitting travelers particularly hard during peak vacation season, as those who applied for a US visa cannot travel to other countries while their passports are with US authorities. They have to simply have patience and wait until the situation is resolved.
For those planning to visit the US on business visas, deals may now have to be postponed or canceled. The same applies to athletes, actors and other professionals who may fail to fulfill previously signed contracts and must be present in the US by a certain date.
Media outlets around the world are full of stories about people of various trades who used to travel to the US without a problem before, but now have to suffer unexpected difficulties they never considered could happen.
Though Harf apologized to applicants and recognized the hardships to applicants waiting for visas and passports, promising to "correct the issue as quickly as possible," the backlog is growing.
"This really is unprecedented," immigration attorney Jonathan Ginsburg told the WSJ.
"Even one day's delay in visa issuances — especially on a systemic basis — creates an enormous backlog that, in turn, taxes the resources of each visa-issuing post because, of course, they're busy issuing visas every day," Ginsburg said.
For example, the visa chaos has hit Bayern Munich football club, which planned a visit to the US to "crack the American market," Germany's The Local reported Wednesday. Some players and club staff were forced to stay home in Bavaria.
"It's a shame, naturally, but we can't do anything about it now. I hope we will be able to come later," said Matthias Sammer, director of sport at Bayern Munich.
Even diplomats who need to visit the UN headquarters or financial institutions in New York for urgent negotiations have not been spared the delays.
Scientists and high-tech workers now waiting for temporary work visas, such as H-1B visas, have had their interviews canceled or rescheduled, the WSJ reported.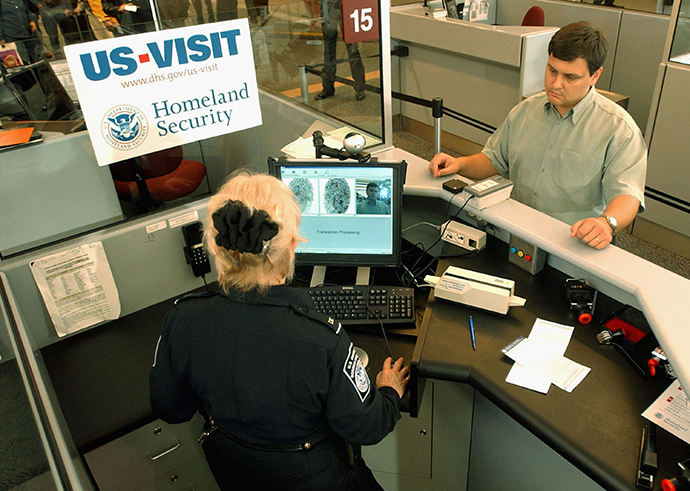 In Russia the "no visa" situation was misinterpreted at first, due to the growing tension between Moscow and Washington over developments in Ukraine and MH17 crash two days prior to the US consular database going offline.
In the confusion, some Russians who had applied for US visas or were planning to do so jumped to the conclusion that the US consulate's refusal to process their documents was part of the sanctions against Russia. It took a couple of days until an official announcement from the State Department clarified that the problem was worldwide, not confined to Russia.
The Consular Consolidated Database (CCD) is one of the world's largest Oracle-based warehouses. It contains hundreds of millions of visa files and photographs. It is cross-linked to other databases of various US federal agencies, such as the FBI's Integrated Automated Fingerprint Identification System (IAFIS), the Department of Homeland Security's Automated Biometric Identification System (IDENT), the Department of State Facial Recognition system, and the passport verification and NameCheck systems.
In 2013 alone, the US Bureau of Consular Affairs issued 9.1 million nonimmigrant visas and nearly half a million immigrant visas, US media reported, along with issuing some 13 million passports.
As of December 2009, the CCD database already contained over 100 million visa cases and 75 million photographs, and was growing by 35,000 visa cases daily, PIA reported.