TSA creating all new watch list for Americans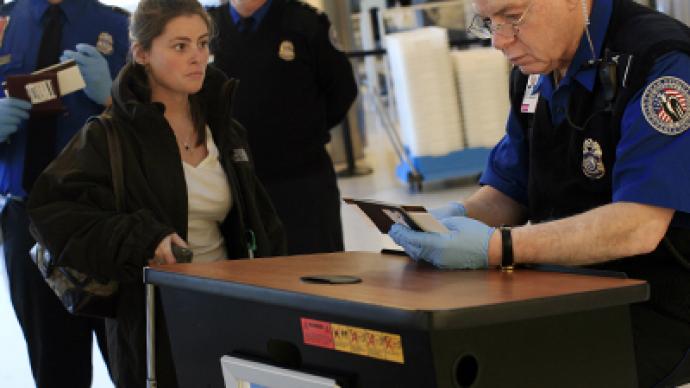 Being absent from a federal no-fly list might not mean you won't be hassled the next time you enter an US airport. The Transportation and Security Administration is constructing a new list of known "low risk" passengers.
According to the November 19 Federal Register newsletter put out by the US government, the TSA is trying to put together a new roster of airport patrons who may be a cause for concern but not necessarily dangerous enough to be added to the no-fly list that contains suspected terrorists and other persons of interest.The news comes as the TSA is still trying to figure out how to operate its PreCheck program, a project that lets frequent-flyers bypass the stringent security screenings that other passengers who put through while boarding flights in the US."As part of the effort to identify individuals that are low risk, TSA also is creating and maintaining a watch list of individuals who are disqualified from eligibility from TSA Pre[check]TM, for some period of time or permanently, because they have been involved in violations of security regulations of sufficient severity or frequency," reads an excerpt from the Federal Register."Disqualifying violations of aviation security regulations may involve violations at the airport or on board aircraft, such as a loaded firearm that is discovered in carry-on baggage at the checkpoint, or a threat to use a destructive device against a transportation conveyance, facilities or personnel," the bulletin continues, noting that the TSA Pre[check]TM Disqualification List "will be generated by TSA's Performance and Results Information System (PARIS)."In February, the Associated Press revealed that the number of names included on the federal no-fly list created after the September 11 terrorist attacks has doubled in size in just 12 months. While around 10,000 individuals were barred from flying in 2011, information made available to the AP in February of this year suggested that the number of persons unable to board planes now amounts to roughly 21,000. "The news that the list is growing tells us that more people's rights are being violated," Nusrat Choudhury of the American Civil Liberties Union told the AP for their report. "It's a secret list, and the government puts people on it without any explanation. Citizens have been stranded abroad."In October, a Louisiana man was told he was added to the federal no-fly list while awaiting a connecting flight in Hawaii. He had managed to fly from the mainland US to the Pacific island with no problem, but once arriving in Oahu was told he would be prohibited from boarding another plane."I was very, very vocal about the National Defense Authorization Act (NDAA) and I did contact my representative" about it, Wade E. Hicks, Jr told radio host Doug Hamann of the incident. "I do believe that this is tied in some way to my free speech and my political view."While criticism of the government was never fully considered a good enough reason to remove someone's air travel privileges, the development of a new "low risk" roster could classify a whole new group of persons who would have otherwise been left off the no-fly list.
You can share this story on social media: