Jesse Ventura: 'I may criticize my government, but I have never criticized the soldier'
Jesse Ventura, the former professional wrestler-turned-governor of Minnesota, told RT on Tuesday that he was relieved that a long-standing libel case filed on his behalf against the estate of a slain Navy SEAL had finally come to an end.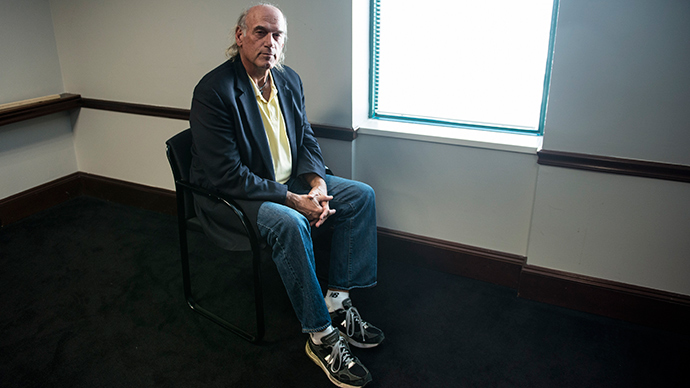 "I really was backed into a corner," Ventura told RT. "I was left with no choice but to continue the litigation to clear my name because the story is fabricated."
The story in question involves allegations first made by Navy SEAL Chris Kyle in his best-selling book, American Sniper. In Kyle's first-person account telling of "the most lethal sniper in US military history," he wrote that once he punched out Ventura at a bar after the former governor made disparaging remarks about the Navy. Kyle didn't mention Venture by name in his memoir, but did identify the individual as such in subsequent media appearances. In the years since, Ventura has adamantly insisted he never told Kyle that the SEALs "deserve to lose a few" in the Iraq war, as alleged in American Sniper.
Kyle was killed early last year after being shot at a gun range in Texas, but Ventura followed through with suing his estate for libel. This week, a jury sided with plaintiff and agreed to award him $1.8 million for harm to his reputation and unjust enrichment.
Shortly after the jury's verdict was announced, Ventura told RT that he was relieved that an outcome had finally been reached. Nevertheless, he said that it's been impossible to shake Kyle's accusations and that he no longer feels safe among his fellow SEALS.
"They hate me," Ventura said of the servicemen. "And it's frustrating because I didn't do anything. This story was fabrication from day one and yet they don't like me now."
"I can't go to reunions anymore because that was a place I always felt that I was safe — this fraternity that I was part of that I could truly be myself. That's taken from me now. I can't go there anymore because I'll be looking over my shoulder now and I can't function that way."
Although Ventura, who now hosts a talk show, has never been shy to speak his mind, he denies that he ever made disparaging remarks about US soldiers, even if he has issues with the government they're taking up guns for.
"I may criticize my government, but I have never criticized the soldier or the sailor or the airmen," he told RT. "Wars happen because politics fails. Politicians fails. Then you have war. The military people are victims of that failure. I've always supported our military. I've never once spoke ill. And why would I do it?"
"Chris Kyle obviously was a tremendous sniper — there's no doubt about it. He should have left the sniping over there. He came back home and put me in the crosshairs. And I guess I'm just fortunate that I only got wounded," said Ventura.
On Wednesday, HarperCollins, the publisher of American Sniper, told the Associated Press that the passage containing allegations about the man later identified as Ventura will be removed from future editions.
You can share this story on social media: