Legislation allowing US consumers to unlock their cell phones clears Congress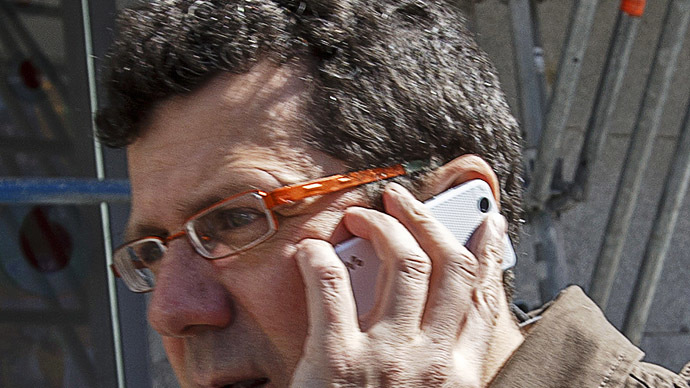 The US House of Representatives unanimously passed legislation on Friday that would allow consumers to "unlock" their cell phones in order to switch wireless networks. It now heads to President Obama for his signature.
Following Congress' approval of the bill, President Obama said he is looking forward to signing it into law.
"The bill Congress passed today is another step toward giving ordinary Americans more flexibility and choice, so that they can find a cell phone carrier that meets their needs and their budget," he added in a statement.
Titled the 'Unlocking Consumer Choice and Wireless Competition Act,' the bill orders the Library of Congress to permit mobile phone owners to legally unlock their phones from a specific wireless carrier. Typically, a service provider such as Verizon or AT&T ties its smartphones to its own network in the hopes that customers will remain with the company when their initial contracts expire. Unlocking a phone allows an individual to switch service providers regardless.
In 2012, however, the Library of Congress made performing this activity without a service provider's permission illegal – even in cases where contracts had expired. Those who did so were left vulnerable to legal action and, potentially, time in prison. Congress' action on Friday reverses that ruling.
"The cell phone unlocking bill has a direct impact on Americans as we become more reliant on our wireless devices," Senator Chuck Grassley (R-Iowa) said in a statement. "This bipartisan bill is pro-consumer and pro-competition and allows for greater ease in the portability of devices. It will provide greater competition and more consumer choice."
Lawmakers were spurred into action shortly after the Library of Congress made its original decision and opponents were galvanized by a Whitehouse.gov petition that quickly earned more than 114,000 signatures. The petition's rapid success prompted a response by President Obama, who said he supported congressional action to make phone unlocking legal again.
Sina Khanifar, one of the cause's advocates and the petition's author, welcomed the bill's passage, which he said occurred after 19 months of activism and lobbying "against powerful, entrenched interests."
While Congress has voted to permit unlocking phones, it did not do so permanently. The Library of Congress will have to reconsider the rule in 2015 and again every three years unless further action is taken by lawmakers. Khanifar told RT that the underlying problem is with the 1998 Digital Millennium Copyright Act – which bans the "circumvention of technological measures" – and that further changes to copyright law are needed.
"People are asking, 'if it's illegal for me to unlock my phone, what else can't I do?'" he said. "Increasingly, things like repairing, jailbreaking or modifying software on devices is being viewed as illegal because of antiquated and over-broad copyright laws like the Digital Millennium Copyright Act (DMCA)."
"Today we won a battle in that larger war: you're now free to unlock your cell phone no matter what your carrier or the phone's manufacturer might want. Hopefully in the near future we'll see Congress reaffirm that consumers have the right to unlock, repair and modify the electronics they buy."
Despite the bill's slow authorization, Khanifar said the process has shown that persistent engagement with the issues can push lawmakers to take action. He added that he would continue to push for changes to the DMCA.
"Many people are disillusioned with Congress and think that our political system is broken," he said. "And it can definitely be a really, really slow and frustrating process. But advocating for this law has shown me that the process can, in fact, work. It may have taken 19 months, but we finally have a new law in place that fixes the problem I originally got wound up about."