600 million Apple devices contain secret backdoors, researcher claims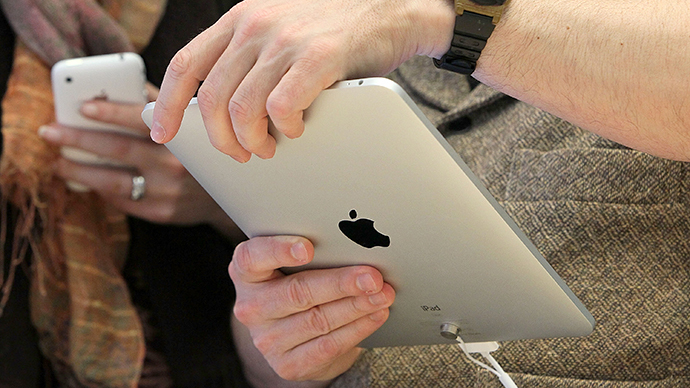 A security researcher considered to be among the foremost experts in his field says that more than a half-billion mobile devices running Apple's latest iOS operating system contain secret backdoors.
Jonathan Zdziarski, also known by his online alias "NerveGas," told the audience attending his Friday morning presentation at the Hackers on Planet Earth conference in New York City that around 600 million Apple devices, including iPhones and tablets, contain hidden features that allow data to be surreptitiously slurped from those devices.
During Zdziarski's HOPE presentation, "Identifying Backdoors, Attack Points and Surveillance Mechanisms in iOS Devices," the researcher revealed that several undocumented forensic services are installed on every new iPhone and iPad, making it easier that ever for a third-party to pull data from those devices in order to compromise a target and take hold of their personal information, including pictures, text messages, voice recordings and more.
Among the hidden functions running on iOS devices, Zdziarski said, are programs called "pcapd," "file_relay" and "file_relay." If used properly, he added, those programs can allow anyone with the right means and methodology to pull staggering amounts of data from a targeted phone, even when the rightful owner suspects the device is sufficiently locked.
Zdziarski has previously exploited older versions of the iOS operating system and authored several books on mobile security. Even after raising multiple questions with Apple, however, he said he has yet to figure out why, exactly, the tech giant ships iOS devices with programs that appear to do nothing other than leak digital data.
According to the slides Zdziarski presented during Friday's talk, there's little reason to believe the functions are used to run diagnostics or help developers.
"Most services are not referenced by any known Apple software," one slide says in part, and "the raw format of the data makes it impossible to put data back onto the phone, making useless for Genius Bar or carrier tech purposes."
"The personal nature of the data makes it very unlikely as a debugging mechanism," he added.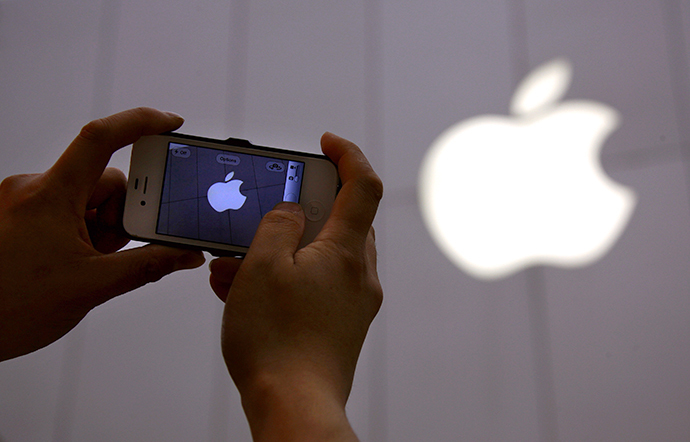 According to the researcher, evidence of the mysterious programs raises more questions than it does answers.
"Why is there a packet sniffer running on 600 million personal iOS devices instead of moved to the developer mount?" he asked in one slide. "Why are there undocumented services that bypass user backup encryption that dump mass amounts of personal data from the phone? Why is most of my user data still not encrypted with the PIN or passphrase, enabling the invasion of my personal privacy by YOU?"
"Apple really needs to step up and explain what these services are doing," Zdziarski told Ars Technia on Monday after his HOPE presentation was hailed over the weekend by the conference's attendees as a highlight of the three-day event. "I can't come up with a better word than 'backdoor' to describe file relay, but I'm willing to listen to whatever other explanation Apple has. At the end of the day, though, there's a lot of insecure stuff running on the phone giving up a lot of data that should never be given up. Apple really needs to fix that."
Indeed, Apple responded on late Tuesday by saying that the tree functions in question are "diagnostic capabilities to help enterprise IT departments, developers and AppleCare troubleshoot issues."
"Apple has, in a traditional sense, admitted to having back doors on the device specifically for their own use," Zdziarski responded quickly on his blog. "Perhaps people misunderstand the term 'back door' due to the stigma Hollywood has given them, but I have never accused these 'hidden access methods' as being intended for anything malicious, and I've made repeated statements that I haven't accused Apple of working with NSA. That doesn't mean, however that the government can't take advantage of back doors to access the same information. What does concern me is that Apple appears to be completely misleading about some of these (especially file relay), and not addressing the issues I raised on others."
"I give Apple credit for acknowledging these services, and at least trying to give an answer to people who want to know why these services are there – prior to this, there was no documentation about file relay whatsoever, or its 44 data services to copy off personal data. They appear to be misleading about its capabilities, however, in downplaying them, and this concerns me," he added.
On Apple's part, the company said they have "never worked with any government agency from any country to create a backdoor in any of our products of services."
You can share this story on social media: