Tens of millions in damages awarded to women secretly photographed by doctor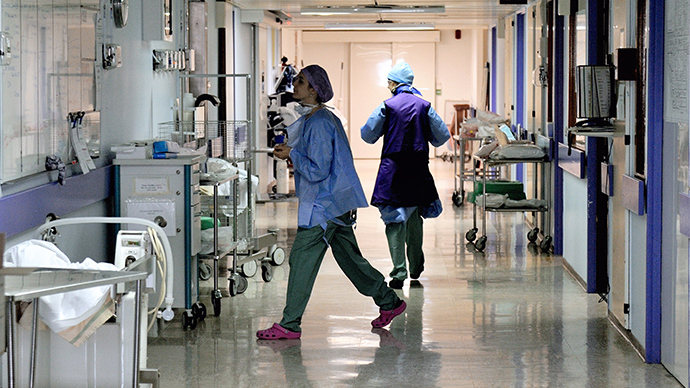 John Hopkins Hospital will pay out $190 million to thousands of women who claimed one of the facility's gynecologists secretly recorded film and took photos of them in compromising positions.
Approximately 8,000 women and girls were part of the class-action lawsuit, which accused Dr. Nikita Levy of inappropriately taking photos and videos of their genitals. According to the Associated Press, about 1,200 videos and 140 images were found on Levy's computer during an investigation into the incident.
Levy, who worked at Baltimore, Maryland's John Hopkins facility for 25 years, committed suicide less than two weeks after being fired. He reportedly used a pen-like camera hanging from his neck to capture images and video of his patients.
The suit also claimed that John Hopkins should have known about Levy's activity, but the hospital's lawyer, Donald DeVries, dismissed that allegation and added that such blame was misplaced.
"Just because he was an employee doesn't make Johns Hopkins responsible for what he did,'' he stated, as quoted by USA Today. He said the hospital had no idea about Levy's behavior.
Although officials say there's no evidence to suggest that Levy conspired with another person or that he shared the images or videos, insight into his motivations remains ambiguous at best considering his suicide.
Attorneys for the plaintiffs, meanwhile, said their clients were traumatized by the news.
"All of these women were brutalized by this," lead attorney Jonathan Schochor told the AP. "Some of these women needed counseling, they were sleepless, they were dysfunctional in the workplace, they were dysfunctional at home, they were dysfunctional with their mates. This breach of trust, this betrayal — this is how they felt."
Looking back on their visits with Levy, some of his patients described being touched inappropriately and verbally abused, with others saying they were routinely called into the office for unnecessary checkups. At least one patient said they had not been to a gynecologist since the news broke in February 2013.
"I can't bring myself to go back," said 67-year-old Myra James, a former Levy patient of 20 years. "You're lying there, exposed. It's violating and it's horrible, and my trust is gone. Period."
As noted by the Los Angeles Times, even determining which patients were photographed by Levy is virtually impossible, since the vast majority of the images depict no faces, only genitals.
"What is the normal expected reaction of a patient of an OB-GYN who finds out that her doctor, who she intimately trusts … secretly videotaped and took photographs of his patients?" Schochor said. "Is it appropriate for that patient to believe she was included? It is."
"Now, with this proposed settlement, we can begin the process of healing our community."