Tale of Two Cities: NYC approves 'poor door' for luxury high-rise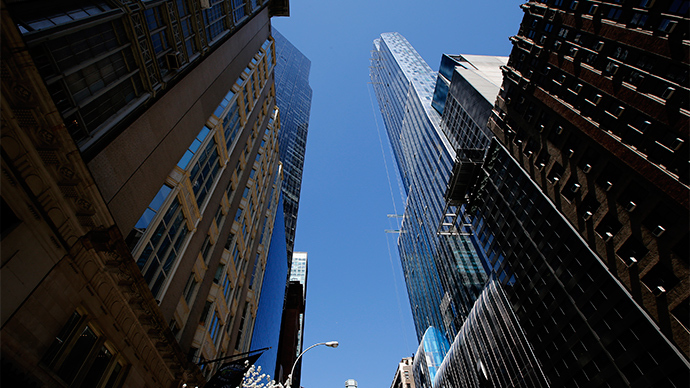 New York City is moving forward with a proposal that calls for a new high-rise apartment complex to feature separate doors for wealthy tenants and those living in the building's affordable housing unit.
According to theNew York Post, the city's Department of Housing Preservation and Development recently approved the plans for the 33-story high-rise, which is being designed by Extell Development Company.
Under Extell's proposal, the new Upper West Side building will sport 219 luxury units and 55 affordable ones, the latter of which were added to the complex's design in order to lock up tax breaks and larger building allowances. These affordable units will be located on floors two through six, but since Extell is legally designating them as a "separate entity," it says the city's Zoning Resolution requires it to have its own entrance.
While wealthy residents will be able to enter the building from its designated front entrance, affordable housing tenants will be required to go in through a back alley.
Although this building wouldn't be the only one in New York City to feature a second entrance, these plans sparked outrage across the city as soon as they were unveiled last year, leading Manhattan Borough President Gale Brewer to promise that future projects sporting similar proposals will not be approved.
Local lawmakers, such as Assemblywoman Linda B. Rosenthal (D-UWS), also criticized the plans at the time.
"This 'separate but equal' arrangement is abominable and has no place in the 21st century, let alone on the Upper West Side," she said to local news outlet West Side Rag. "A mandatory affordable housing plan is not license to segregate lower-income tenants from those who are well-off. The developer must follow the spirit as well the letter of the law when building affordable housing, and this plan is clearly not what was intended by the community."
As noted by the Daily Mail, however, some developers have come to the defense of Extell, arguing the outrage is overblown.
"No one ever said that the goal was full integration of these populations," said David Von Spreckelsen, the senior vice president at Toll Brothers. "So now you have politicians talking about that, saying how horrible those back doors are. I think it's unfair to expect very high-income homeowners who paid a fortune to live in their building to have to be in the same boat as low-income renters, who are very fortunate to live in a new building in a great neighborhood."
The complex's approval comes as the debate over income inequality in New York City continues to grow. In May, the New York Times reported on a growing trend in which building owners prohibit tenants in rent-stabilized apartments from using newly-built amenities, such as grms, child playrooms, and rooftop gardens.
While some developers claim that new amenities are there to attract tenants willing to pay higher prices for apartments, critics say that actively blocking some rent-regulated residents from using facilities acts as a clear signal for them to move out. Legislation has been proposed to place restrictions on the practice, but it's unclear if or when that would be passed.
As RT noted previously, one-third of New Yorkers spend at least half of their annual income on housing. What's more, only one percent of the city's population is responsible for earning about 45 percent of its income, as of 2007.
You can share this story on social media: