Baked goods: Washington green-lights marijuana brownies, but lollipops are for suckers
Published time: 19 Jul, 2014 14:21
Edited time: 19 Jul, 2014 14:30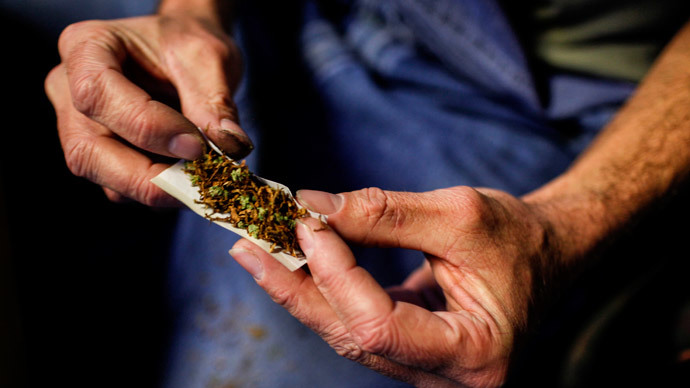 With a number of marijuana-laced products set to hit the store shelves across the state of Washington, regulators have handed down guidelines on what is fair game and what is prohibited.
Pot shops in Washington will be able to sell marijuana in a variety of baked goods, including cookies and brownies, but are forbidden from using the drug in candy or foodstuff that might appeal to children, according to newly released standards by the Liquor Control Board. Lollipops, suckers and jelly beans are all among the prohibited edibles, and any packaging or labels which could similarly appeal to minors have been forbidden as well.
All pot-laced products must clearly state that marijuana is an ingredient. Production facilities will also be expected to clear food safety inspections, and the products must be tested for potency and consistency.
Washington seems to be getting bogged down in the bureaucracy as regulators have issued just 25 licenses to retailers, with another 300 others in line.
However, the delay has only boosted demand for the drug. The first and only recreational marijuana shop to open in Seattle emptied its shelves just three days after opening its doors.
Last week, a Seattle company that produces marijuana-infused drinks and candies became the first outlet in the state to be approved to sell marijuana edibles. However, despite an anxious public looking for a new high, the first sample of the munchies has yet to hit shelves.
On July 8, Washington became the second US state behind Colorado to permit the recreational sales of marijuana to adults. In Colorado, meanwhile, recreational sales began on January 1st.