Texas shooting: Man kills 4 of his children, 2 adults in suburban town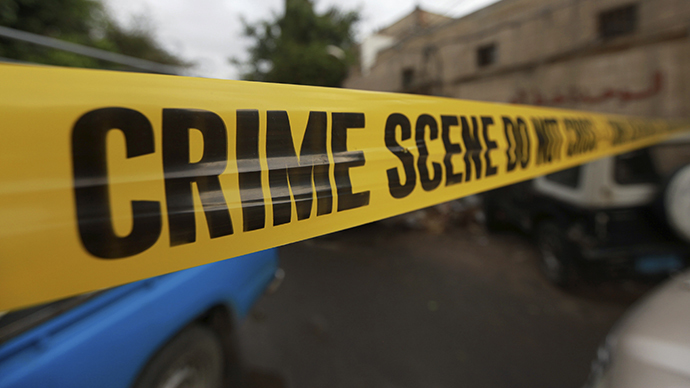 A father went on a shooting rampage near Houston, Texas, killing 6 people - four of them were his own children. He also critically wounded his 15 year-old daughter before surrendering to police officials.
According toABC News, the gunman shot seven people in the Houston suburb of Spring, Texas. Six people were reportedly killed, including four children, though Harris County police originally reported that five children had died.
The incident began Wednesday afternoon, when an alleged domestic dispute escalated into a violent episode that left three children and two adults dead at the scene by the time police arrived. A child and mother both survived the initial attack and were airlifted to a local hospital. The child has since passed away, while the mother is still battling for her life.
No way out. Two SWAT vehicles have wedged the mass shooter suspect. #khou Watch live: http://t.co/7oCgVVRjpCpic.twitter.com/in67MTDbUv

— The Bishop (@BillBishopKHOU) July 10, 2014
As reported by local news outlet KTRK, the mother was reportedly able to call police despite being shot, and informed them that the gunman was a family member. She also said the suspect would be on his way to shoot another family member who worked at a local restaurant.
Officers were able to track down the suspect as the neighborhood was evacuated, resulting in a slow-speed car chase that ended in a cul-de-sac with the man surrounded by numerous police vehicles. The suspect's car, a grey Honda sedan, was sandwiched between two law enforcement trucks to ensure he couldn't escape.
At least 2 dozen units chase shooting suspect to dead end in NW Harris County neighborhood. pic.twitter.com/lznPnaWJpv

— Phillip Mena (@phillipmenaKPRC) July 10, 2014
After being cornered by police for three hours, the suspect surrendered, according to the Associated Press. Prior to this, he had reportedly locked himself in his car and held a gun to his head as police attempted to negotiate.
One neighbor, Wesley Carr, said the area is usually rather quiet, and not the kind of place where a situation like this would occur.
"I've lived here 20 years. It's a very quiet neighborhood. It's not a through area," he told the Houston Chronicle. "People just don't come here."
Scene at end of chase in N. Harris County; Watch live -- http://t.co/Tmnwm7afNY#breaking#hounewspic.twitter.com/H5yOJgLNto

— Houston News (@abc13houston) July 9, 2014