Accused darkweb bazaar Silk Road creator loses dismissal bid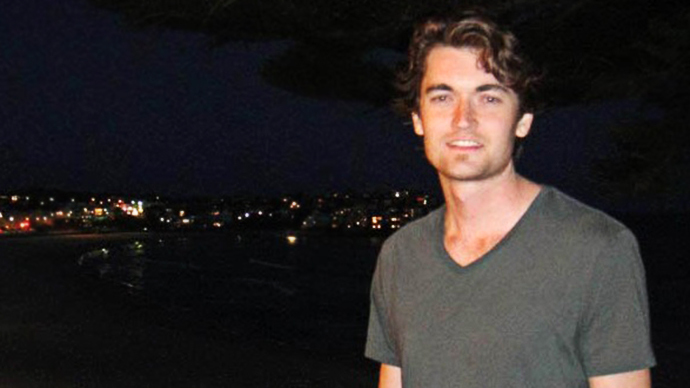 Charges against Ross Ulbricht – the man US authorities say created the black market website Silk Road – will not be dropped, a federal judge ruled Wednesday. He is accused of narcotics trafficking, money laundering, and other crimes related to the site.
Ulbricht was arrested by the FBI in October for his alleged involvement in the online marketplace. According to prosecutors, Ulbricht aided in the trafficking of controlled substances from January 2011 up until his arrest. Through a government investigation, authorities determined that several thousand drug dealers used Silk Road to distribute hundreds of kilograms of illegal drugs to over a hundred thousand buyers, laundering hundreds of millions of dollars in the process.
The 29-year-old, known by his online alias 'Dread Pirate Roberts' was indicted in March on charges of drug trafficking, computer hacking, money laundering and engaging in a criminal enterprise.
Authorities also indicated that through their surveillance of Ulbricht they believed he asked a Silk Road user to execute another customer for a fee of $300,000. The would-be victim, a Silk Road vendor operating under the name 'FriendlyChemist' according to the complaint, threatened to release the identities of otherwise anonymous Silk Road clients if Ulbricht didn't pay him to keep quiet.
"In my eyes, FriendlyChemist is a liability and I wouldn't mind if he was executed," Ulbricht allegedly told Silk Road user 'redandwhite' on March 26 of this year.
In a November court filing in response to a bail request from the alleged Silk Road owner, prosecutors accused Ulbricht of negotiating a total of six murders-for-hire plots. The filing included four previously unknown plots. None of the murders were carried out.
Ulbricht's lawyer, Joshua Dratel, filed a motion to dismiss the charges in April, arguing that the black market website operated in bitcoin – which was ruled a 'non-currency' in a decision made earlier that month by the Internal Revenue Service. In its decision, the government agency explained that virtual money "is treated as property" and "is not treated as currency."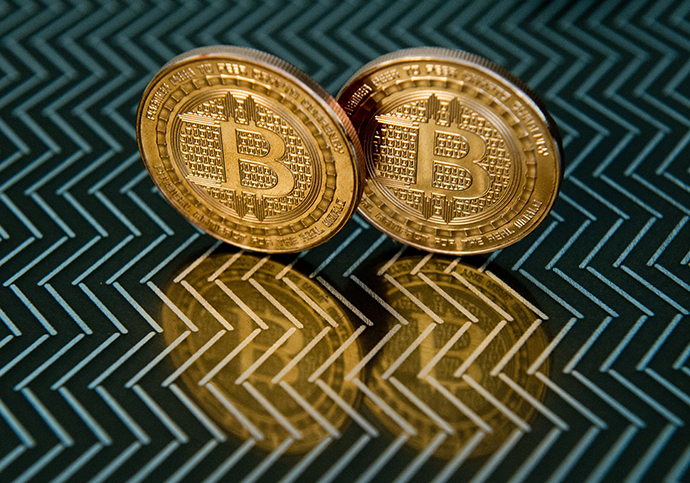 The money-laundering indictment requires a "financial transaction" to be carried out with the involvement of either "funds" or "monetary instruments," Dratel argued, adding that bitcoin appears to be neither.
"Thus, an essential element of §1956 – a 'financial transaction' – is absent because a necessary component thereof – either 'funds' or 'monetary instruments' – is lacking. Consequently, it is respectfully submitted that Count Four must be dismissed," Dratel said in his motion.
Dratel also asked to dismiss the other charges, describing them as "unconstitutionally vague" as applied to Ulbricht, and compared the alleged Silk Road founder to a landlord renting out his property.
"Yet that does not describe a co-conspirator in the controlled substances transactions because a landlord – in this instance, with Silk Road acting as the digital landlord for its tenants (the alleged 'drug dealers', 'unlawful vendors' and other 'users' of the Silk Road website) – is a not a co-conspirator of, and/or liable for, the criminal conduct of his tenants, under §846 regardless whether the landlord possesses knowledge that the premises are being used for illegal purposes," Dratel's motion said.
But on Wednesday, US District Court Judge Katherine Forrester disagreed in a 51-page ruling against dismissing the charges.
"Silk Road was specifically and intentionally designed for the purpose of facilitating unlawful transactions," Forrest wrote. "Ulbricht is alleged to have knowingly and intentionally constructed and operated an expansive black market for selling and purchasing narcotics and malicious software and for laundering money. This separates Ulbricht's alleged conduct from the mass of others whose websites may—without their planning or expectation—be used for unlawful purposes."
"The allegations amount to Ulbricht acting as a sort of 'godfather' - determining the territory, the actions which may be undertaken, and the commissions he will retain; disciplining others to stay in line, and generally casting himself as a leader," she continued. "Whether the government can prove the facts alleged is not a question at this stage."
Every argument made by Dratel for the dismissal of his client's case was rebutted by Forrester. That could have "ripple effects" beyond Ulbricht's case, according to Wired, pointing to the upcoming money-laundering case of former Bitcoin Foundation vice chairman Charlie Shrem. "Projects like Darkcoin and Dark Wallet that seek to enable the anonymous use of cryptocurrency could also find themselves on thinner ice as that the limits of bitcoin's legal anonymity have become clearer,"Wired added.
You can share this story on social media: