Silk Road founder ordered six murder-for-hire plots, prosecutors say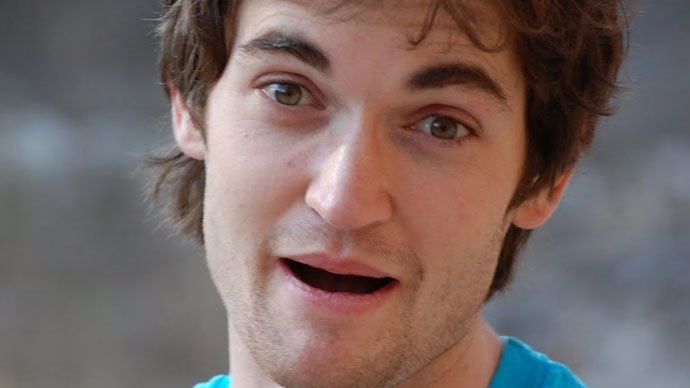 Prosecutors have accused Ross Ulbricht of negotiating six murders-for-hire plots in their response to a bail request from the alleged Silk Road owner. None of the murders were carried out, yet the court filing mentions four previously unknown plots.
Before the court filing was submitted Thursday, Ulbricht, also known as Dread Pirate Roberts, had only been accused of organizing two murders-for-hire. 
Ulbricht was arrested on October 1, with authorities seizing cocaine and approximately 26,000 bitcoins worth about $4 million. Before it was shut down, the Silk Road served as the largest black market on the internet, where false driver's licenses, passports and other forged documents were available alongside illegal drugs and hitmen-for-hire. 
Last month authorities in Maryland charged Ulbricht with paying an undercover federal agent $80,000 to torture and kill Curtis Clark Green, a former Silk Road administrator. Green told Wired agents took pictures of the would-be waterboarding and falsified an image of Green's corpse, which were then sent to Ulbricht as proof his former employee was dead. 
The proceedings Thursday were held in the Southern District Court of New York, where US District Judge Kevin Fox denied Ulbricht's bail request and ordered he be kept in custody until trial.
Documents previously filed in a New York federal court speculated that he had been tricked into paying for the murder of someone in Canada, although authorities have been unable to determine if that person was in fact killed. Ulbricht has not been charged in connection with that incident.
The 29-year-old allegedly coordinated six such crimes over a four month span in 2013, with prosecutors writing that he showed a "sinister disregard for the lives of others in operating his online cartel." Again, they emphasized that no evidence has indicated the murders were ultimately carried out. 
"Ulbricht clearly intended them to happen, and the details of the attempted murders demonstrate that Ulbricht will not hesitate to use violence in order to silence witnesses, safeguard his criminal proceeds, or otherwise protect his self-interests," the filing stated. 
Ulbricht has already been charged with money laundering and drug dealing. The FBI has estimated that he made $80 million in commissions from Silk Road transactions. He has pled not guilty to all the charges. 
Prosecutor Serrin Turner said in court that government investigators, after spending the last six weeks pouring over Ulbricht's computer, have discovered a diary the defendant kept detailing the rise of the Silk Road. The site was originally to be called "Underground Brokers," according to Turner, and a letter to the court included the following passage: 
"I began working on a project that has been in my mind for over a year," Ulbricht allegedly wrote. "I was calling it Underground Brokers, but eventually settled on Silk Road. The idea was to create a website where people could buy anything anonymously, with no trail whatsoever that could lead back to them."
You can share this story on social media: