Jesse Ventura in court to fight claims made by 'America's deadliest sniper'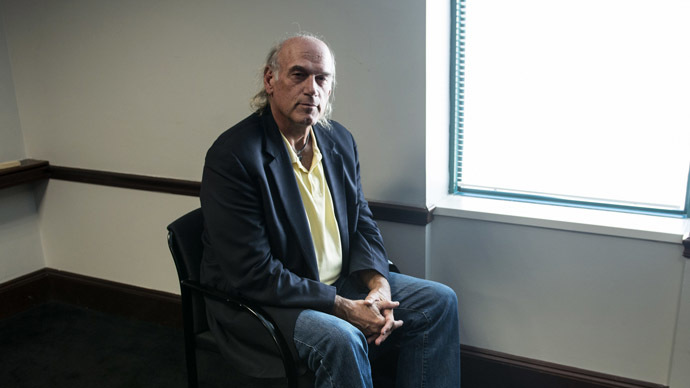 Court proceedings are officially underway this week in the defamation suit filed by professional wrestler-turned-governor Jesse Ventura against the estate of a deceased United States Navy SEAL sniper.
Ventura, the former independent governor of Minnesota state and the current host of Ora TV's "Off the Grid," alleges that he was intentionally defamed by Chris Kyle, a slain SEAL who spoke critically of the ex-wrestler in his 2012 best-selling book and subsequent public statements.
In "American Sniper: The Autobiography of the Most Lethal Sniper in US Military History," Kyle wrote that he knocked a man later identified as Ventura down to the ground with a punch to the face during a 2006 incident at a California bar. Ventura insists the altercation never occurred, however, nor did he speak disparaging remarks about then-President George W. Bush and the Navy SEALS, as attributed to him by Kyle, that sparked the alleged altercation.
In Kyle's book, he claims he knocked-out a man identified only as "Scruff Face" after the individual said during a barroom conversation that the SEALs "deserve to lose a few," and that the American military was "killing innocent men, women and children." During media appearances related to the book's release, Kyle claimed that "Scruff Face" was a pseudonym he used for Ventura, who is also a former SEAL.
Attorneys for Ventura responded to the release of Kyle's book with a defamation suit, and federal court proceedings began in St. Paul, MN on Tuesday. A jury has since been selected, opening remarks have been presented and Tara Kyle, the sniper's widow and executor of the sniper's estate, testified.
As RT reported previously, the celebrated sniper died early last year after being gunned down at a Texas shooting range. Eddie Ray Routh, a former Marine and Iraq War vet who suffered from post-traumatic stress disorder, was charged with killing Kyle and one other in the incident.
Kyle's attorneys collected hours of testimony before his passing, however, and reportedly plan on presenting those statements during the defamation trial that's expected to last two-to-three weeks.
According to Ventura, his reputation was tarnished with the release of Kyle's book and the subsequent statements that linked him to the "Scruff Face" character. The Associated Press reported this week that the federal judge overseeing the case wrote that, because Ventura is a public figure, his attorneys must show "actual malice," or prove by clear and convincing evidence, that Kyle knew the that the statements he made were false, or acted in reckless disregard of the truth.
"It's about clearing my name. It's a lie," Ventura previously told the AP.
Raleigh Levine, a law professor at William Mitchell College of Law in St. Paul, told the AP's Amy Forliti that Ventura's attorneys will likely have a harder time proving Kyle acted maliciously than just proving falsity.
"It has to do with what you know about the truth — that you actually knew that what you were saying was false or that you recklessly disregarded the truth," Levine said.
David Bradley Olsen, an attorney for Ventura, said during opening statements on Tuesday that his client will testify "There was no confrontation, and Chris Kyle made this story up," according to Reuters.
"You will hear Chris Kyle testify he was absolutely sure that what he wrote about Jesse Ventura's behavior was true," Kyle estate attorney John Borger countered, AP reported.