Republicans lash out at Ron Paul for tweet regarding Navy SEAL's death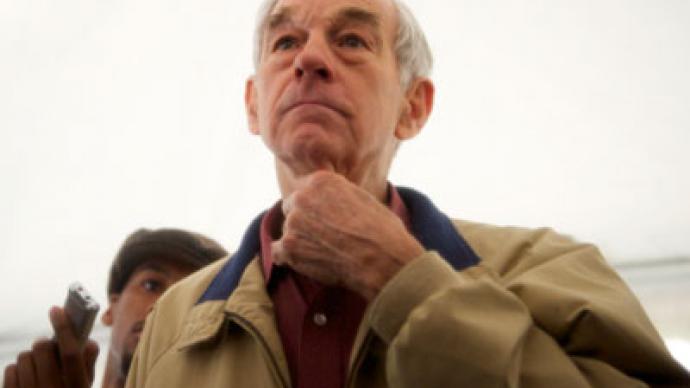 Former congressman and presidential contender Ron Paul is coming under attack from his own longtime political party after sending out a controversial tweet regarding the death of an ex-Navy SEAL sniper.
Rep. Paul, who only recently retired from Congress after over 20 years as a Republican representative for Texas, chimed in on Twitter over the weekend to comment on the tragic death of Chris Kyle, a 38-year-old former military marksman considered by the Pentagon to be the most deadly sniper in American military history.
Kyle was credited with 160 confirmed kills while on duty, but on Saturday was executed at the Texas shooting range where he regularly took fellow vets "as a kind of therapy to salve battlefield scars," friends of the deceased tell the New York Times. Kyle was at the range near Glen Rose, Texas when fellow veteran Eddie Ray Routh, a 25-year-old Marine, opened fire and killed both Kyle and colleague Chad Littlefield with a semiautomatic handgun.
Routh served tours in Iraq and was reportedly brought to the shooting range as a means of treating his post-traumatic stress disorder, or PTSD.
"Chad and Chris had taken a veteran out to shoot to try to help him," a friend of Kyle's adds to the Times, "And they were killed."
Rep. Paul, a veteran himself, openly responded to the news on Monday, tweeting that afternoon from his @RonPaul Twitter account.
"Chris Kyle's death seems to confirm that 'he who lives by the sword dies by the sword.' Treating PTSD at a firing range doesn't make sense," he wrote.
Less than two days after the congressman made the remark, Rep. Paul's comment has been retweeted nearly 1,000 times. Addressing Kyle's death only hours after the incident occurred, however, the quip caused a backlash of sorts by many, including fellow Republicans, who felt offended by the former lawmaker's remark.
"Really?" responded conservative talk show host Doc Washburn. "You served in the US Air Force. So by your logic, why are you still around? @RonPaul You're not fit to tie Chris Kyle's shoes."
"Hey @ronpaul have you lost you mind?" added Afghan War veteran and Medal of Honor winner Dakota Meyer, 24. "That sword protected your freedom. Guess since I live by it I deserve to get murdered as well? #wow"
In one report regarding the tweet published by the conservative-leaning Daily Caller, nearly 2000 people have posted responses to the congressman's comment. As the blowback intensified, Paul's camp clarified the lawmaker's remarks in a separate post published on his official Facebook page:
"As a veteran, I certainly recognize that this weekend's violence and killing of Chris Kyle were a tragic and sad event. My condolences and prayers go out to Mr. Kyle's family. Unconstitutional and unnecessary wars have endless unintended consequences. A policy of non-violence, as Christ preached, would have prevented this and similar tragedies," Rep. Paul wrote.
Rep. Paul's son, Senator Rand Paul (R-Kentucky), made a statement to Breitbart News that reads, "Chris Kyle was a hero like all Americans who don the uniform to defend our country. Our prayers are with his family during this tragic time."