Filmmakers offer free marijuana at documentary screenings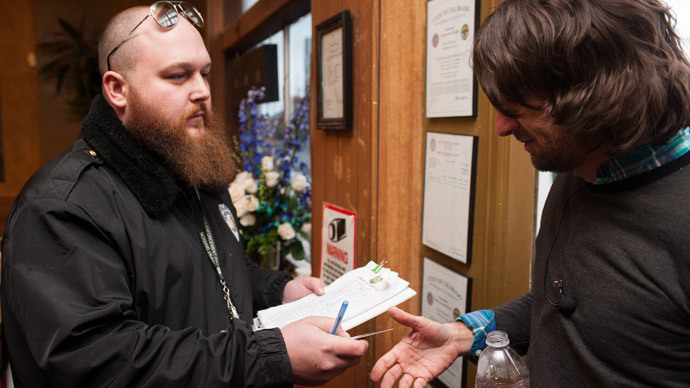 Two filmmakers are offering a small amount of free cannabis to lure viewers to their new documentary that recounts Colorado's road to becoming the first state in the US to legalize recreational marijuana.
Producer Adam Hartle and director Anthony Hashem, co-writers of 'Mile High: The Comeback of Cannabis,' have announced they will offer a sample of legal pot to filmgoers and smoking enthusiasts alike when the film opens Tuesday and runs through Thursday at the Mayan Theatre in Denver.
"I'll be standing outside the Mayan and Boulder theaters before each screening this week, handing out a small amount of legal marijuana to anyone over 21 with a valid ID to take home to enjoy responsibly," Hartle said, as reported by Deadline.com. "No purchase necessary, but we highly encourage you to stay and watch the film."
Since Hartle's announcement, however, the opening of the documentary at Boulder Theater has been "postponed until fall semester," according to the film's website.
The film features Hartle's stand-up comedy while it chronicles the lead-up over the last two years that resulted in the November 2012 passage and subsequent implementation of Colorado's Amendment 64, which has established a system for legally growing, distributing, and selling recreational marijuana in the Rocky Mountain State.
"We've shown this film to a few test audiences so far, and what we've found is the 20- to 40-year-old demographic who have used cannabis before absolutely love it, and the older crowd who hasn't find it less favorable," said Hashem.
Although federal officials still consider pot to be a Schedule 1 narcotic, Colorado and the state of Washington have relaxed the national marijuana prohibition within state borders, allowing adults without prescriptions to purchase cannabis from state-regulated dealers.
Colorado shops officially began selling on January 1, and marijuana dispensaries in Washington state began legally selling recreational weed on Tuesday morning, as reported previously by RT.
Nearly half of the United States currently has provisions in place allowing for medicinal marijuana to be lawfully dispensed.
You can share this story on social media: