Who got all Bitcoins auctioned by US govt? Just one venture capitalist
Published time: 2 Jul, 2014 19:50
Edited time: 2 Jul, 2014 19:56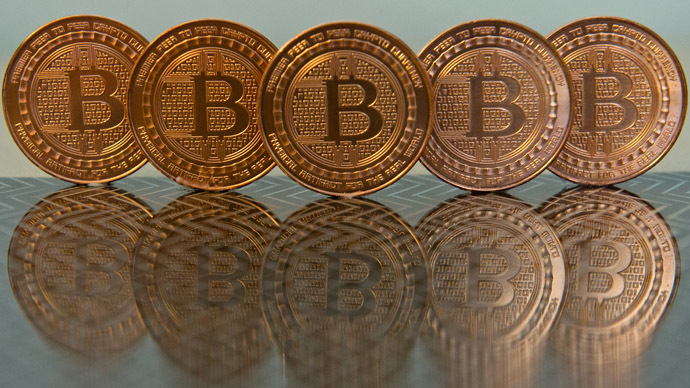 Tim Draper, the venture capitalist most recently in the news for his proposal to divide California into six distinct states, has emerged as the sole winning bidder for a tranche of Bitcoin auctioned by the US government.
The sell-off followed the seizure of a large amount of the virtual currency from the Silk Road website which was shut down by the FBI late last year following the arrest of its alleged founder Ross William-Ulbricht on charges of money laundering and conspiracy to traffic narcotics.
Draper, a third-generation venture-capitalist, intends to work with the Vaurum start-up to provide access to Bitcoin in developing economies. He will use the approximately 30,000 bitcoins won in the auction as a source of liquidity for the project, according to a statement from the start-up.
"Bitcoin frees people from trying to operate in a modern market economy with weak currencies," Draper wrote. "With the help of Vaurum and this newly purchased Bitcoin, we expect to be able to create new services that can provide liquidity and confidence to markets that have been hamstrung by weak currencies."
Draper beat off competition from 45 other bidders in the auction, including New York-based brokerage SecondMarket Inc. 63 bids were submitted during the 12 hours of the auction on June 27, according to the US Marshals Service.
The CEO of Vaurum, Avish Bhama, welcomed the news in a statement: "Vaurum has launched trading platforms in emerging markets, and we will be partnering with Tim to leverage the pool of 30,000+ Bitcoins as a liquidity source."
"It's still quite difficult to get access to Bitcoin in these developing economies – and that's exactly where it is needed the most. Our goal is to build reliable infrastructure and increase liquidity, which are two major challenges in the ecosystem," he added.
Draper, the founding partner of venture capital firm Draper Fisher Jurvetson, recently caused much navel-gazing in Californian politics when he proposed splitting the state into six different units. The investor, who backed companies like Hotmail, Glam, Skype, Baidu, and Overture.com believes that the Six Californias initiative is the right way to make politicians more accountable and to make the state more governable.
Slamming the current arrangement he explained: "It's the worst (state) government to do business with. It's 47th out of 50 in K-12 education. The SAT scores are bad. Whereas Silicon Valley is this great place that everyone comes to pursue their dream, our roots are starting to rot.
"We have 20 percent of the population in California living below the poverty line. Our infrastructure is starting to fall apart, because we used to spend 23 percent on infrastructure, and now we spend three percent."
The link between Draper and Vaurum came when Adam Draper, Tim's son, engaged with the latter company last summer on a startup accelerator program for Bitcoin companies called Boost.